Visit Rose Metal Products at Crappie Expo 2022
Category: article
Oct 20th, 2022 by Keith Worrall
Modified Oct 20th, 2022 at 10:07 AM
Visit Rose Metal Products at Crappie Expo 2022
Fall is a wonderful time to be out on the water in pursuit of America's favorite panfish, the crappie. The fall season means crappie anglers can enjoy relief from the intense summer heat, less traffic at the boat ramp, and a strong crappie bite – if you're near Branson, MO, you can also attend Crappie Expo 2022. Now in its fourth year, Crappie Expo is the largest fishing show focused exclusively on crappie and brings together anglers, dealers, and manufacturers to share their passion for catching crappie.
Rose Metal Products (RMP), makers of the Trophy Graph Systems sonar mounts, is excited to attend Crappie Expo and will have a complete library of Trophy Graph Systems mounts on display. Rose Metal Products will also showcase some enhancements to their existing product line, including (but not limited to): UV protected powder coating on all mounting brackets, rubber grommets to better protect wiring and an iron-clad guarantee that RMP will replace any Trophy Graph Systems bracket that might break during normal use.
Sonar in its various forms has become a necessity on modern crappie rigs. Trophy Graph Systems mounts allow multiple configurations to accommodate any conceivable screen display needs at the bow or console.
At the bow, the RMP Pedestal Trophy Mount or the RMP Tall Graph Trophy Mount keeps the ever-popular forward-facing sonar screens within easy view, whether seated or standing. RMP also offers the RMP Low Dual Graph Trophy Mount to stack sonar screens at the bow. From the console, the RMP Universal Dash Mount is ideal for single graph needs, or the RMP Universal Gimbal Plate allows easy side-by-side mounting for dual screen configurations for even the largest screen sizes. You can find all the RMP products at Booth 714A.
The precursor and buildup to the opening of the expo is the 3-day Mr. Crappie Invitational crappie tournament on beautiful Table Rock Lake, slated for October 19-21. The tournament will be held out of Table Rock State Park.
Expo and tournament attendees will have the opportunity to see the RMP Trophy Graph mounts on display from one of the participants in the Mr. Crappie tournament: professional crappie angler and RMP pro, Brandon Threadgill. Threadgill, who relies exclusively upon various RMP Trophy Graph Mounts for the multiple sonar screens on his boat, will be easy to spot on the water or shore, as his 20' Skeeter is wrapped with the Trophy Graph Systems tagline, "Put Your Money Where Your Mount Is."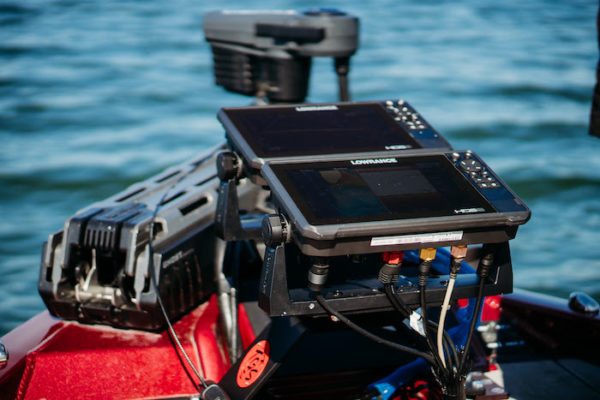 The Crappie Expo will be open to the public at noon on October 20 and will remain open until 7:00 pm. The expo will run through October 22, with hours from 10:00 am – 7:00 pm on October 21, and 9:00 am – 6:00 pm on the 22nd, concluding with the "World's Largest Crappie Fry" on the 22nd.
Rose Metal Products looks forward to visiting with you at Crappie Expo! Learn more about Trophy Graph Systems from Rose Metal Products by visiting https://www.rmpstore.com/trophygraphsystems.