Lake of the Woods Tourism Fishing Report, 2/27/23
Category: article
3 weeks ago by sworrall
Modified 3 weeks ago at 3 weeks ago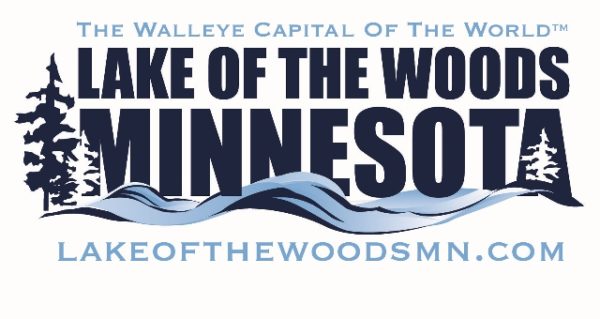 On the south end… Lake of the Woods ice fishing is still going strong with cool temps keeping ice in good shape.  Fish houses out through March 31st, walleye and sauger season through April 14 and the pike season never closes.
A good week of ice fishing.  This time of year, the walleyes and saugers can be spread out.  Success varies from fish house to fish house but those working at it typically catch a good meal of fish before the day is through.  Occasionally, good numbers or some trophy walleyes are caught.  
Remember, the slot limit on LOW for walleyes is 19.5 – 28.0 inches must be released.  Keep eaters under 19.5 inches and you are allowed one trophy walleye over 28.0 inches.
Electronics help to see fish when they are coming through, understand where in the water column they are and how they are reacting to your lure and presentation.  If you don't own electronics, resorts and local bait shops rent them.   
Most anglers have been downsizing their presentations.  Using small jigging spoons, a lipless crankbait to bring fish in and/or a deadstick with a plain hook and live minnow 4-6 inches off of the bottom has been effective.  
Glow red, pink, wonderbread and gold were good colors this past week. .
Huge pike have been active for pike anglers using tip ups.  With the longer days, the fish instinctively start gravitating to the next chapter, which is the spawn.  Once again this week, some monster pike were caught.
Remember, new fishing licenses needed March 1st in Minnesota waters.
On the Rainy River…   If you are after walleyes, the morning and evening continue to be the best.  A jig and minnow in one hole, deadstick with a plain hook in the second hole.  
If you are fishing Four Mile Bay or the Rainy River, remember, starting March 1st through April 14th, it is catch and release only.  The big lake is still open for harvesting walleyes and saugers through April 14th. 
Up at the NW Angle… Another great week of ice fishing up at the Angle.  Resorts are targeting both areas with structure as well as deep mud flats, searching out schools of walleyes.
Using the one – two punch, jigging one line and deadsticking the second has been effective.  Depending upon where you are set up, you could be picking away at fish all day or doing the best the first and last hours of the day.
Along with the walleyes, saugers, jumbo perch, big pike and eelpout in the mix.
For those looking to access the NW Angle while avoiding customs, snowmobiling across the lake on the marked trails or utilizing the Lake of the Woods Passenger (bombardier) Service keeps you in Minnesota.
A complete list of lodging, fish house rentals and sleeper fish house rentals at www.LakeoftheWoodsMN.com/Lodging.