Huk Features Exciting New Designs with Artist K.C. Scott
Category: article
Apr 28th, 2021 by Keith Worrall
Modified Apr 28th, 2021 at 9:03 AM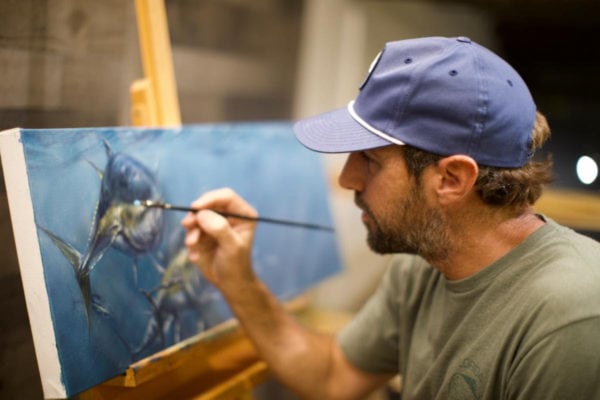 Charleston, SC (April 27, 2021) – Huk brings exceptional marine and fish paintings to life with renowned wildlife artist, K.C. Scott. Anglers from coast to coast will appreciate his attention to detail, beautifully capturing the lifestyle they love. Fishing enthusiasts can find Scott's images decorating Huk products, from head to toe, at most outdoor retailers across the U.S. and Canada.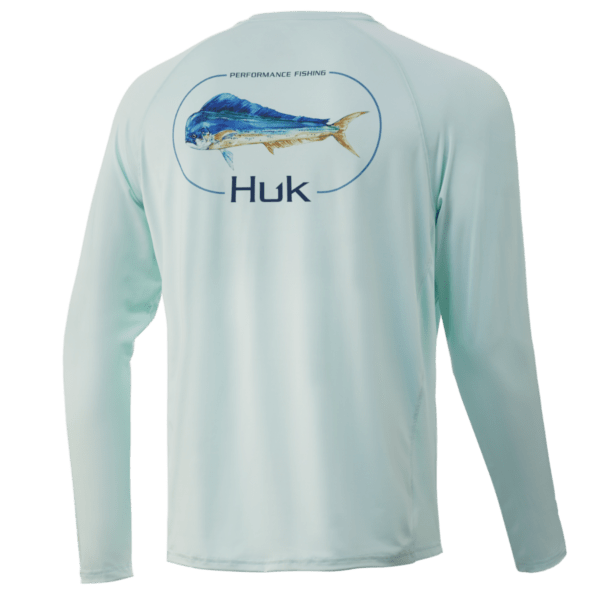 Raised in the golf world, Scott advanced in the sport from a young age and chased a PGA tour dream. During that time, he also fostered a serious interest in art and honed his skills on canvas. After his golf career, his focus turned to painting, and his work was quickly recognized and published in fishing magazines and galleries.
"I've been in the water with everything I've ever painted," explains Scott, who is an avid angler, free-diver and spearfisherman. "Without bulky tanks to get in the way or bubble trails to spook fish, I can melt away into the underwater world. This immersive experience lets me not only see the fish in their natural environment but also helps me capture their true color and detail in my work."

Scott built his successful brand and studio in Florida, and he continues to create world-class artwork with incredible consistency. His work is often centered around marine environments, but he crosses between freshwater and saltwater ecosystems with a wide range of species. His home waters in Florida provide continual inspiration for pieces painted with incredible detail. His work is known for placing viewers right in the action.
Huk's K.C. Scott designs will outfit an angler from head to toe. The line features nearly 30 exclusive products, including long and short sleeve shirts, bottoms, button-downs, gaiters, hats, etc. Given K.C.'s skills and Huk's technology, there is not a more perfect combination of
art and functionality.