SCENTLOK: 30 Years Later, Still Looking to the Future/4740-2022
Category: article
Jun 13th, 2022 by Keith Worrall
Modified Jun 13th, 2022 at 6:31 PM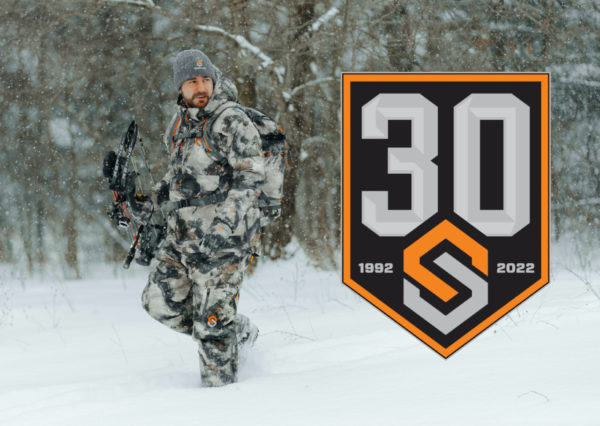 Industry News: ScentLok Reaches 30-Year Milestone
Celebrating three full decades of proven-deadly advantages for hunters by looking to the future
A lot happens in 30 years. Young people become parents and then middle-aged grandparents. Buildings are constructed and demolished. New brands and products come and go. Entirely new industries are born.
There's a reason, today, why the name ScentLok is synonymous with scent-control apparel for hunters. It pioneered the category 30 years ago and has worked tirelessly every day since, helping to build and grow an entire industry along the way.
ScentLok was born in 1992 from a simple goal of consistently getting closer to white-tailed deer. ScentLok founder, Greg Sesselmann, is the Michigan engineer and bowhunter who combined his two passions to start it all, discovering that a single piece of proven science – the odor-adsorbing capability of activated carbon – could be successfully adapted for use in apparel in order to give deer hunters like himself a proven-deadly advantage.
Over the last 30 years of product development and continual feedback and research earned from millions of field hours by loyal customers, ScentLok has brought a significant and unrelenting parade of innovations, technologies and patents to the market from its small headquarters in Muskegon, Michigan. Technologies like Carbon Alloy, Fusix, Carbon Alloy Fusix, Gold+ Alloy, Silver Alloy and Liquid Alloy combat odors – and, ultimately, a whitetail's nose – on all fronts through the core principles of containment, prevention, adsorption, destruction and masking. Additional proprietary technologies such as DryLok, Precip-X and WindBrake operate outside the scent chassis, combining with evolving designs, detailed tailoring, and the most advanced fabrics and materials available to produce garments that excel in every performance category, well beyond scent control.
"While we never forget where we've come from and where we've been, our industry-leading scent-control technologies are just one part of the evolving ScentLok Advantage," says ScentLok owner and bowhunter, Patrick Hylant. "We're constantly researching and refining new ways – new science and applications for it – that allows ScentLok hunters to sit longer, move easier, blend in better, and remain more comfortable in the diverse conditions they face so they can get closer to more game, enjoy better experiences, and ultimately earn more opportunities for success. This constant pursuit of perfection is our commitment to hunters, and it guides us each and every day."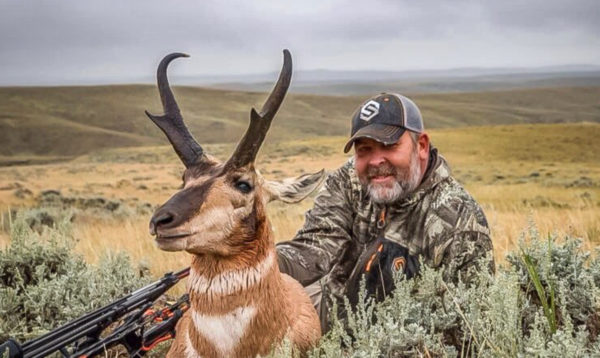 Hylant says ScentLok's ongoing commitment to hunters extends well beyond its product lines. "A lot of the passion our team members bring to work every day comes from their own personal love for hunting. It's not like we're simply employees of some manufacturing company holed up here in our offices trying to figure out what makes the people who buy and use our products happy," he says. "We use them ourselves, and in that respect our passions and interests closely match those of our customers. As individuals, we read articles, are active in online bowhunting forums, and attend Whitetails Unlimited banquets and the events of other conservation and hunting organizations. We put in countless hours in the off-season like so many of our customers. At the corporate level, we're active supporting partners with the Pope & Young Club, Whitetails Unlimited, the ATA and other organizations working to promote conservation, educate new and existing hunters, and maintain our resources and cherished outdoor traditions for future generations."
Hylant says he and the ScentLok team feel more gratitude than pride with respect to the brand's 30 years in business.
"We're most grateful to our customers for the trust and confidence they place in us when they choose to wear ScentLok apparel during their precious time in the field," he says. "Keeping and expanding that trust through an unyielding pursuit of perfection is what motivates us every day. So while we're acknowledging and celebrating our 30 years in business, we know what happens tomorrow, the day after, and the day after that is of far greater importance. We can't wait to show you what comes next."
ABOUT NEXUS OUTDOORS
Nexus Outdoors, headquartered in Muskegon, MI, USA, is a leading worldwide designer, marketer and distributor of performance, hunting and casual odor-controlling apparel, footwear and equipment under the ScentLok Technologies®, OZ®, Blocker Outdoors®, Whitewater Outdoors® Hard Core® Waterfowl Hunting Apparel and Tree Spider® brands. It also owns American Range Systems, manufacturer and distributor of the world's strongest and safest bullet traps. Nexus Outdoors is the only company with access to all scent-controlling technologies, including their patented Carbon AlloyTM and Cold Fusion CarbonTM technologies, which provide superior success in the field. ScentLok and Blocker Outdoors are pioneers in the hunting industry, which many credit with creating a market focused on superior scent control to get closer to big game.