Lake of the Woods MN Fishing Report 6/16
Category: fishing reports
Jun 16th, 2020 by Keith Worrall
Modified Jun 16th, 2020 at 9:51 AM

Lake of the Woods MN Fishing Report
On the south end… An incredible week of catching walleyes on Lake of the Woods. A few patterns this week. Some walleyes are shallow, 4-10′ of water being caught with crawler harnesses and crankbaits. Anglers are still anchored up on or near structure with a jig and frozen shiner or leech in 15-30′. Others drifting crawler harnesses in 23-28′ with good success. Gold / pink / orange / yellow / gold or combo of these colors still working well. Lots of eaters with larger slot and trophy walleyes being caught. Some big pike showing up in shallow water this week.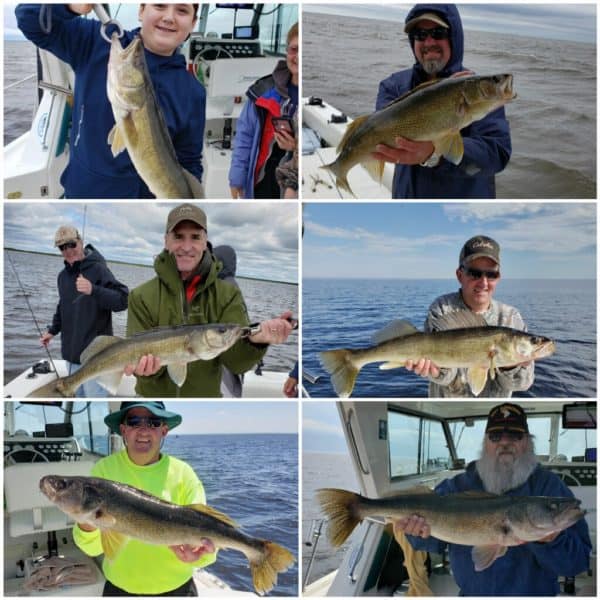 On the Rainy River… Smallmouth bass being caught around bridges and rocky areas. Pike are also active cruising in bays, bay mouths and current breaks. Walleyes hanging out in 15-25′ and being caught with a jig and minnow. The sturgeon "Keep" season opens July 1st. 1 per calendar year. Must be 45-50″ inclusive or over 75″.
Up at the NW Angle… Until the US / Canada border opens, guests can travel across the lake and stay in MN waters. Check with your favorite NW Angle resort for options.
Another great week of walleye fishing. Walleyes are caught pulling spinners with minnows or crawlers in 12-23′ of water. Jigging rocky points in 10 – 20 feet of water where fish are schooled is still effective. Pike, jumbo perch and smallmouth bass showing up as well. A complete list of lodging available at www.LakeoftheWoodsMN.com/Lodging