Kenders Outdoors Spring Sizzle – 15% Off Site Wide Going on Now
Category: special offer
Apr 23rd, 2020 by Keith Worrall
Modified Apr 23rd, 2020 at 5:45 PM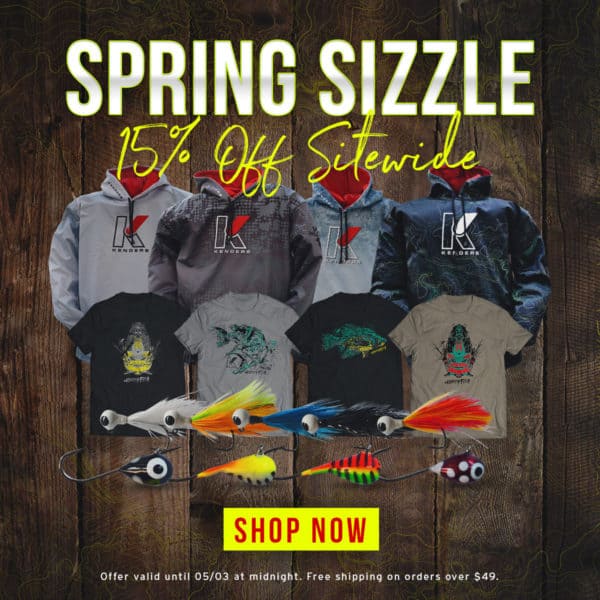 Open Water is Upon Us!
What a great time to get out on the boat and go hammer some Crappies and Bluegills.
Many bait shops are still open, and are offering bait pick up. Please make sure to support your local shops! They need it more than ever now.
Kenders Outdoors is still open for business. We are pulling orders same/next day and are happy to provide quality tackle for those looking to hit the water.
Please give us a call or send us an email with any questions. We'd love to hear from you!
Check out the latest K-Rip Video