KastKing Set to Unleash World's Fastest Baitcaster
Category: article
Oct 15th, 2019 by Keith Worrall
Modified Oct 15th, 2019 at 10:50 AM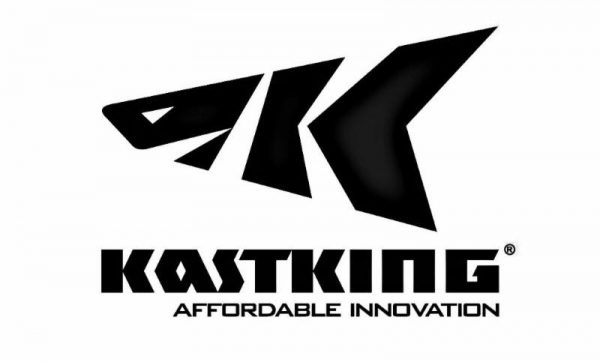 KastKing Set to Unleash World's Fastest Baitcaster
KastKing uses crowdfunding to fuel their Speed Demon Elite project and is expected to accelerate the brand to a new level.
October 15, 2019 – Garden City, Long Island NY) KastKing (www.kastking.com) fulfills the need for fishing speed with the announcement of their 10.5:1 gear ratio KastKing Speed Demon Elite Baitcasting Reel. KastKing will use crowdfunding to underwrite the development and manufacturing of the world's fastest baitcaster reel. Consumers can add their name to a list at https://tinyurl.com/y4b9yq8a to be notified on October 22, 2019 about how to participate in the campaign and place their order for a discount as an early backer of KastKing Speed Demon Elite Baitcasting Reels.

According to Tate Cui, CEO at KastKing, "Some people may wonder why does KastKing want to do this crowdfunding after six years of a solid track record for the company? Well, this is the initiative we chose to take to prove we still hold the same belief as we did six years ago. That's affordable innovation and passing savings to our fans. For a breakthrough reel like Speed Demon Elite, if we did all of the expensive marketing and advertisement like our competitors do, we would have to sell the reel at $299. Relying on our global fan base to get the word out about Speed Demon Elite and offering huge discounts to the very early adopters are our 'secrets' to keep the retail at only $120. So, I invite all the fans out there to support the campaign and join in early. Together we'll keep fishing fun and affordable."
KastKing Speed Demon Elite will have an unequaled 10.5:1 gear ratio generating 42 inches per turn of retrieve matched with the best features drawn from other top-end KastKing baitcasters. The fastest-ever Speed Demon Elite baitcasting reels have a CNC machined aluminum alloy frame for zero flex and no torsional twist for stability and consistent alignment, 10 + 1 Maxidur shielded stainless steel ball bearings as well as a double-bearing supported pinion gear (KastKing states that this adds 35% smoother operation under load and 30% more durability), precision Hamai machined manganese-brass main and pinion gears, 18 lbs of carbon fiber drag, a patent-pending line guide with a modified unique LFTV (Low Friction Tapered Vortex) to virtually eliminate backlashing, exterior micro-adjustable centrifugal brakes. Speed Demon Elite reels utilize a unique split main shaft that efficiently supports the spool on both sides with extreme-speed ball bearings. In spite of its large main gear that is necessary to power the Speed Demon Elite's amazing speed, it weighs in at only 6.9 ounces. Line capacity is rated at 140 yards of 10 lb., 120 yards of 12 lb., and 80 yards of 15 lb. mono line. Braided line capacity is 300 yards of 20 lb., 170 of 30 lb. and 120 yards of 50 lb. test.

Major League Fishing Pro Brent Chapman said after catching a fish earlier this year that put him in the final round of competition with only seconds left on the clock, "A supper-fast reel is so important to winning. Just a few seconds in Major League Fishing competition can mean the difference between a big paycheck or going home. That's why I challenged the designers at KastKing to build the world's fastest baitcaster."
Other aspects listed for the 10.5:1 KastKing Speed Demon Elite include a comfortable Palm-Perfect™ design, light weight swing-wing carbon fiber side plates that stay in place when opened to prevent accidental loss, a line indicator dial that reminds anglers what lb. test line they spooled on, and drainage and oiling ports to enhance longevity and make lubrication easy.

"Quality, strength, and speed, that's what I think when I think about KastKing baitcasting reels. For the past while I've been fishing with KastKing reels," says Major League Fishing Pro Cliff Crochet. "I'm looking forward to representing KastKing on the Bass Pro Tour in 2020. A couple of months back at Lake Chickamagua (Tennessee) I was fortunate enough to set a record on the Bass Pro Tour by catching the most weight in a single period. I'm hoping with the KastKing Speed Demon Elite baitcaster I can put myself in more situations like that."
"Groundbreaking achievements seem to be an everyday occurrence for the KastKing team," says Al Noraker, KastKing Vice President of Business Development. "With the introduction of hundreds of new products to the fishing industry in 2019, we have solidified our position as one of the fastest growing brands in fishing. With the launch of the world's fastest, 10.5:1 gear ratio casting reel, the Speed Demon Elite, we not only add to that total but have broken new ground in how we do it.
"This is our first effort in reaching new customers through our 'Crowdfunding' marketing campaign which will give eager customers an opportunity to be part of the development process by investing in the process. By doing so, they not only solidify their position as one of the first to own this reel but will be rewarded with exceptional savings.
"Speed Demon Elite is not just blazing fast! The reel is packed with features that ensure this reel will take its position as a market leader in durability, smoothness and power. I applaud the entire KastKing team for their effort in bringing this new product to life and I encourage every serious angler to take a close look at what we think will be one of our banner products for 2020."

"KastKing has come a long way in a short time," Tom Gahan, KastKing Chief Marketing Officer added. "We approach marketing in innovative ways, just as we do with our products. That was one reason for using crowdfunding."
What makes the KastKing Speed Demon Elite different is what our senior design and engineering team was able to accomplish; unmatched speed, extraordinary durability, and extreme smoothness while keeping the retail price at only $120. KastKing Speed Demon Elite will be a thrill for bass tournament anglers and avid recreational anglers alike."
The product launch campaign takes place on October 22nd. The first 300 early adopters to register at https://tinyurl.com/y4b9yq8a will receive a 50% discount on their Speed Demon Elite. Subsequent early backers can receive discounts of 40%, 30%, and 20%. On October 22nd KastKing will send all subscribers a unique link to an undisclosed perk page on Indiegogo.com to place their orders. Manufacturing is currently scheduled to be completed by mid-March with shipments to consumers soon after.
KastKing Speed Demon Elite will be available www.kastking.com, amazon.com, and other online retailers at a later date with an MSRP of $120.