Decoding Dardanelle
Category: article
Oct 18th, 2019 by Keith Worrall
Modified Oct 18th, 2019 at 11:09 AM

2019 AFTCO Collegiate Bass Open:  Decoding Dardanelle
Inside look at Lake Dardanelle conditions, weather outlook, and fishing tips to prepare anglers for the 2019 AFTCO Collegiate Bass Open
SAN ANTONIO, TX (October 18, 2019) – The first ACA event of
the 2019-2020 season is in the books and it is time to shift focus to the next tournament. That would be the AFTCO Collegiate Bass Open on Lake Dardanelle in Russellville, AR. Set to take place October 26th & 27th, 'The Open' is one of the premier events on the Bass Pro Shops Collegiate Bass Fishing Series thanks to a rich history of locations and past champions.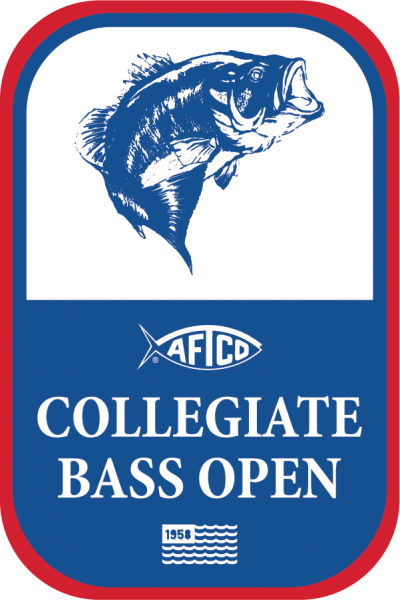 Last year's event marked the first time the AFTCO Collegiate Bass Open was contested in the fall of the year. Rudy Worley and John David Nowlin from Blue Mountain College won it all with a two day total of 27.62 pounds. Shad pattern baits proved to be key over the course of those two days. The 2018 installment took place October 12th & 13th.
Fast forward to 2019 and the AFTCO Collegiate Bass Open is taking place roughly two weeks later than it did last year. Conditions are setting up just right for this year's edition to be one of the most exciting in tournament history. Nowhere is this more evident than in the current 10-day weather forecast. High temperatures are expected to reach into the mid 60's with nightly lows dipping down into the low 40's. The key figure here is the nightly low. Longer, cooler nights will greatly impact water temperatures. Last year, water temperatures were still in the upper 70's to lower 80's. This year, anglers can expect surface temperatures to be in the 60 degree range.
Cooler surface temperatures are expected to have a great impact on the fishing conditions. The bass should be well positioned in the back of the creeks as they feed up for the winter months. This means shad pattern baits, as well as crawfish patterns, will be what these fish key on. Anglers who can match the hatch of those specific baitfish will see quality results.
To continue reading, click here. Register here.