20 MLF Pros eliminated; 20 advance for chance to win $100k
Category: article
Mar 16th, 2020 by Keith Worrall
Modified Mar 16th, 2020 at 1:37 PM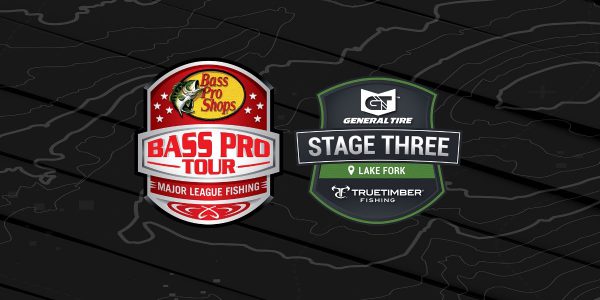 Daniels Earns Championship Berth with 111-15: 20 Anglers Eliminated as Group A Qualifying Round Ends
March 15, 2020 (Lake Fork, Texas) Major League Fishing Pros weathered a slower day on Lake Fork during the General Tire Stage Three presented by TrueTimber. Mark Daniels, Jr., who started the day with a 12-pound lead over the rest of the field, won Group A Qualifying Round and earned a berth to Wednesday's Championship Round. Jeff Sprague and Jason Christie battled for second place throughout the day with Sprague edging out Christie in Period Three. 32-year-old Josh Bertrand began the day in 23rd place and caught 43 pounds, six ounces to rise to finish in 7th place. Anglers who finished in 2nd through 20th places will start-over in Tuesday's Knockout Round when weights begin at zero in hopes to be among the top eight (out of 38) anglers to advance.
Mark Daniels, Jr. (MDJ to fans and friends) began the day in first place with a 12-pound-three-ounce lead over Jeff Sprague. Despite catching three fish over five pounds, Daniels' lead fell to five pounds, 11 ounces but he remained in first place. His two-day total ended at 111 pounds, 15 ounces. Daniels faced mechanical issues late in the third Period that kept him from fishing for nearly an hour before MLF arrived with a replacement boat. The 38-year-old from Tuskeegee (Ala.) won Group A and will bypass Tuesday's Knockout Round to advance to Wednesday's Championship where he will earn a minimum of $12,000 and have a chance to win the $100,000 top prize.

Sprague, who claims Fork as his "home lake," began and ended Sunday in second place but battled with Jason Christie throughout the day as the two worked to win the Group A Qualifying Round. Sprague came out strong 19 minutes into Period One with his first fish weighing in at six pounds, four ounces – his biggest fish of the day. Christie answered that catch with two bass in the next 10 minutes weighing a combined total of 10 pounds, three ounces. Ultimately Sprague out-caught Christie with a six-pound bass late in the third period which secured him a five-pound lead and second place.
"Today was the same as the first day just alot less bites," said Christie from his boat shortly after lines out. "On Tuesday in the Knockout Round, the best bet for me is to start where I've been starting and then I will fish all new water, which everyone will do. Sometimes you have to just put your elbows out and fish."
Bertrand began the day below the elimination line in 23rd place with 38 pounds, 13 ounces – 46 pounds out of first place. With a four-pound-one-ounce largemouth 14 minutes into today's competition, Bertrand began steady 43-pound, 16-place march up the leaderboard catching at least one scoreable bass each hour until the last hour of the day. A resident of Queen Creek, Arizona, a suburb of Phoenix, the Berkley Pro has one major win and 13 top ten finishes on his career stats.
The Top Ten of Day One, Qualifying Group A finished as follows:
Place Angler 2-Day Qualifying Round Total 2-Day Total Fish Largest Fish
1 Mark Daniels, Jr. 111-15 31 7-05
2 Jeff Sprague 106-04 29 6-05
3 Jason Christie 97-11 25 10-04
4 Keith Poche 89-10 28 9-09
5 Greg Hackney 87-11 25 8-12
6 Andy Morgan 86-09 23 7-04
7 Josh Bertrand 82-03 22 7-01
8 Bobby Lane 80-03 25 8-03
9 Ott DeFoe 79-10 27 5-14
10 Greg Vinson 79-10 21 8-03
For complete results, visit MajorLeagueFishing.com, Bass Pro Tour, Results.
The competition continues Monday when Group B takes to the water for the first day of their Qualifying Round. Michael Neal, who took a one-pound lead over Brandon Coulter with only seven minutes left in the day, will work to stave off Brandon Coulter and Justin Atkins. Atkins holds the league and tour records at 10 pounds, 8 ounces. Monday's weather forecast shows slightly warmer temperatures and overcast with a high of 66.
Group B Qualifying Round Day Two begins with launch at Oak Ridge Marina, Quitman, Texas, 9:15 a.m. CT before lines-in at 10:00 a.m. Period 1 ends at 12:30 p.m. Period 2 spans 12:45 p.m. until 3:15 p.m. Period 3 begins at 3:30 p.m. and lasts until day's end at 6:00 p.m. The General Tire Takeout show airs approximately 6:15–7:15 p.m. as anglers return to the ramp.
Fans can catch all the action every day of competition on MLFNOW! livestream on MajorLeagueFishing.com or download the MLF App for your Apple or GooglePlay device or on MyOutdoorTV (MOTV).