Shallow Water Anchors Revitalized: New Minn Kota Raptor
Category: article
Jun 29th, 2020 by Keith Worrall
Modified Jun 29th, 2020 at 3:23 PM
INTRODUCING MINN KOTA RAPTOR™ SHALLOW WATER ANCHORS
Developing real features that put anglers on fish has been the reason behind every Minn Kota innovation over the past nine decades and ten million motors. Today we introduce Raptor – a new tool in boat control that never backs down.
Offering unmatched anchoring and durability, the Raptor Shallow Water Anchor is engineered to stand up to the harshest conditions, giving anglers the ability to confidently hold their boat securely in place in more fishing situations than ever before.
RAPTOR HOLDS MORE RELIABLY THAN ANY OTHER ANCHOR
It knows where you're anchoring, what's happening to your boat, and what to do next. It reads the bottom, senses the anchoring force and reacts automatically to keep you locked down until the moment you're ready to change spots. Legendary Minn Kota durability and innovative anchoring technology make Raptor the only hydraulic anchor that can call itself relentless.
FIND OUT HOW
ACTIVE ANCHORING
Raptor features Active Anchoring, a revolutionary anchoring technology that continuously monitors anchoring force and adjusts to keep you pinned to the bottom. When wind and waves try to pull you off your best spot, Raptor fights back.
AUTO BOTTOM MODE
Truly smart anchoring, Active Anchoring equipped models can automatically detect bottom hardness and adjust anchoring force to let you focus on fishing.
THE STRONGEST HOLD ON THE WATER
A wider profile, heavy duty reinforced pivot points and extruded aluminum design will keep Raptor on the water in the harshest conditions. Raptor keeps you held in anything, but won't ever hold you up. When it's time to move, increased retraction force ensures Raptor's anchoring spike lifts up and out without getting you stuck.
CONTROL FROM ANYWHERE
Control Raptor from your Humminbird®️ fish finder, i-Pilot®️ Link™ remote or Raptor mobile app with the power of the One-Boat Network™️. Not to mention a wireless footswitch or included remote.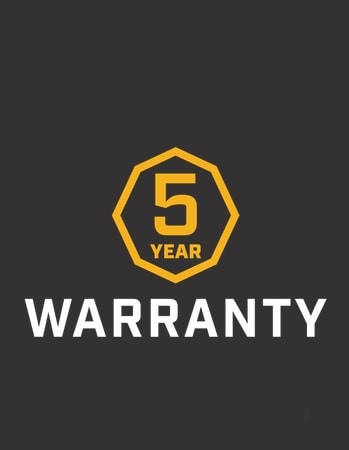 ADDED SECURITY
Raptor Shallow Water Anchors and all Raptor mounting brackets carry an exclusive five year warranty, plus a lifetime guarantee on the spike.