Lake Of The Woods MN Fishing Report
Category: fishing reports
Aug 23rd, 2021 by Keith Worrall
Modified Aug 23rd, 2021 at 4:24 PM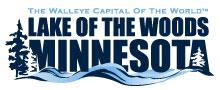 On the south end… The walleye fishing remains good. It really helps to be versatile. It seems one day fish are set up in an area and the next they slid somewhere else.
There has been some good fishing in 25-29′ in front of Pine Island. When the south wind blows, the Zippel Bay and Graceton Beach area have been productive. These fish have been in the 17-21′ area and are mainly small fish and eaters with some slots thrown in.
Still big numbers of fish in various areas of the deep mud, 28-24′.
Reefs are still holding some fish as well. Fish could be on top, on the sides or relating to the deep mud just off of the edges over the mud.
Drifting or trolling spinners with crawlers and trolling crankbaits are the goto techniques for putting fish in the boat.
Hammered gold with glow white or glow red, yellow, orange and red/white are colors doing well.
The top team in the AIM MN Championship on Friday and Saturday had 88.62 lbs for 10 walleyes to take first place. Some big fish were caught despite windy conditions.
On the Rainy River… The river producing a mixed bag of walleyes, saugers, pike, bass, and sturgeon. Spinners / crawlers or trolling crankbaits are a good way to locate walleyes. Some walleyes holding in deep holes can be jigged once you find them.
Bass and pike holding on structure, docks and weed edges. Hitting various "goto" spots up and down the river is a fun and normally productive day.
The sturgeon "keep" season continues through Sep. 30. Catch and release Oct 1 – April 23, 2022.
Up at the NW Angle…
Great fishing continues on both sides of the border. In U.S. waters, deep mud of Little Traverse Bay continues producing walleyes in 28 – 33 feet. Spinners and crankbaits are effective in covering water and catching these fish as there are various pods scattered in the deep mud.
Various structure, such as underwater points and sunken islands, are also holding some walleyes, as they normally do. Not all walleyes in the system are keyed into the same forage.
Pike and muskie anglers finding fish on weedy points using jerkbaits and topwater.
Travel via vehicle through Canada to the Angle now open. Boating into Canadian waters is now open.
To travel up to the Angle and avoid the border crossing, vaccination cards and COVID test results, charter boat transport and float planes are available through the LOW Passenger Service and Lake Country Air.
A complete list of lodging and fishing packages around LOW at www.LakeoftheWoodsMN.com/Lodging. For last minute lodging, try the lodging availability finder at www.lakeofthewoodsmn.com/lodging-availability-request/