Lake Of The Woods MN Fishing Report
Category: fishing reports
Apr 27th, 2021 by Keith Worrall
Modified Apr 27th, 2021 at 1:06 PM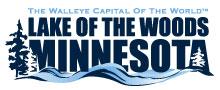 On the south end… Most attention right now is with sturgeon and pike with anglers looking forward to the May 15th walleye opener. The pike season is open year-round on LOW and the Rainy River. Backwater areas and back bays are all over LOW and the Rainy River and are where pike are being caught. Dead bait on a quick-strike rig under a bobber, spoons, spinnerbaits, and crankbaits are all working.
The pike limit is 3 fish per day, 30-40 inches must be released, one over 40″ allowed. Most practice catch and release with a nice photo on big fish, and there is a lot of big pike being caught.
On the Rainy River… Sturgeon fishing is in full swing and fishing is good. Now through May 7th is the sturgeon harvest season (45-50″, or over 75″) Catch and release 5/8/21 – 5/15/21. Closed 5/16/21 – 6/30/21. Harvest season, 7/1/21 – 9/30/21.
A 3-5 ounce no-roll sinker combined with a sturgeon rig (18″ snell of 60 lb test with a 4/0 or 5/0 circle hook) with a glob of crawlers, frozen emerald shiners or both is the ticket. Local bait shops/resorts have rigs and bait available.
Find a deeper spot or hole in a stretch of the river, anchor up and still fish the bottom. Your bait sends a scent trail the sturgeon will find! Some huge sturgeon being caught in excess of 70 inches.
Up at the NW Angle… The NW Angle is ice-free and everyone is looking forward to the May 15th fishing opener. There are many ways to access Angle resorts. The LOW Passenger Service, charter boat shuttle service from the south end, is open and running. If you have the right boat and expertise, boating across is an option. And finally, Lake Country Air flying service, a floatplane service out of Baudette and other locations. A complete list of lodging and fishing packages available in Baudette, on the Rainy River, around Lake of the Woods, and up at the NW Angle at www.LakeoftheWoodsMN.com/Lodging