Bruce DeShano To Be Inducted Into The Hall Of Fame
Category: article
Oct 11th, 2019 by Keith Worrall
Modified Oct 11th, 2019 at 8:38 AM
We are delighted to report the Hayward Freshwater Fishing Hall of Fame has announce Bruce DeShano, CEO of Off Shore Tackle, will be inducted into the Hall of Fame Saturday, January 18th, at the Northern Illinois Sport Show held on the Lake County Fairgrounds.
Bruce is a lifelong resident of Michigan and has been an avid angler his entire life, earning considerable respect for his knowledge and skill sets in the world of competitive walleye angling. Bruce proved the effectiveness of many premium Offshore Tackle Co products through competitive angling and his association with the top walleye anglers in the world.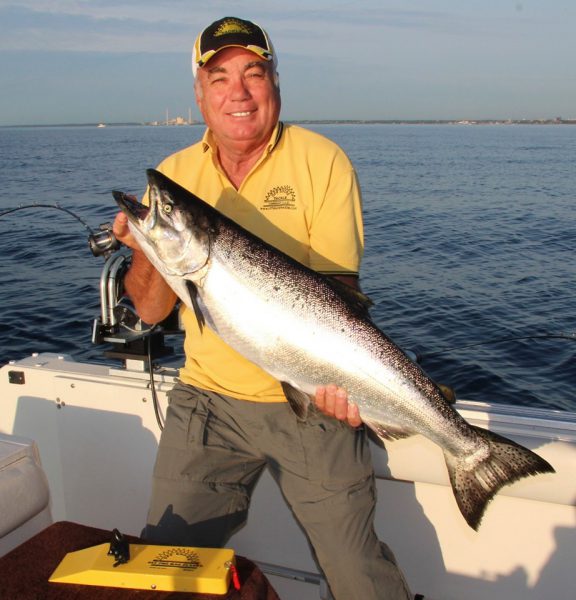 Bruce and his son Nick enlisted an impressive list of pro anglers on the tournament trail to put the Offshore Tackle products to the ultimate test. In that process and through the many friendships acquired Bruce has positively affected the walleye, salmon, striper, muskie, and crappie industries. Bruce has already been honored by the National Professional Anglers Association with a Lifetime Honorary Membership for his service to the organization, dedicated to help anglers develop the professional skill sets necessary to effectively represent and grow the fishing industry. Affectionately known as 'The Chairman of the Boards', Bruce has continuously pioneered new markets and expanded the reach of Off Shore Tackle throughout the industry.