Schneider Takes Big Bass Honors
Category: article
Oct 11th, 2019 by Keith Worrall
Modified Oct 11th, 2019 at 8:43 AM
2019 Bass Pro Shops Big Bass Bash presented by Berkley: Schneider Takes Big Bass Honors
PARIS, TN (October 9, 2019) – Over the weekend, the Association of Collegiate Anglers held their first event of the 2019-
2020 season on the Bass Pro Shops Collegiate Bass Fishing Series. College anglers from all over the nation competed for two days on Kentucky Lake in the Bass Pro Shops Big Bass Bash presented by Berkley. This Big Bass format event creates an exciting and fast paced tournament setting with four fishing sessions two hours in length, occurring each day.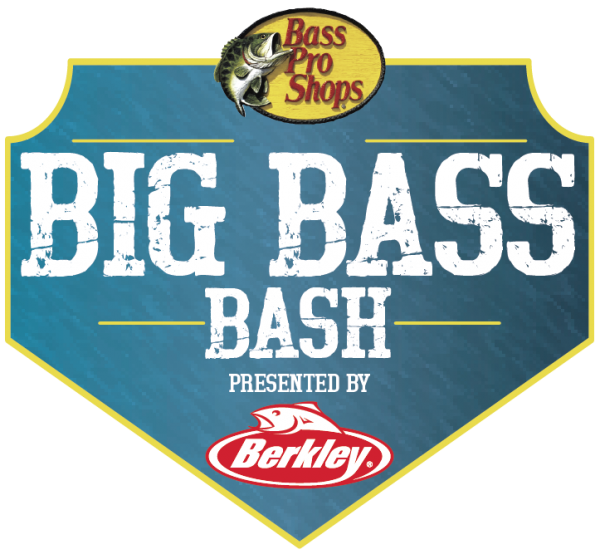 For Adrian College angler Hunter Schneider it was during Day 2 Session 2 presented by Solar Bat that proved to be a memorable one. Hunter, a member of the number 1 ranked Adrian College team, hooked into a largemouth bass weighing 5.16 pounds to claim Overall Big Bass honors.
For Overall Big Bass winner Hunter Schneider, his bait of choice was the Berkley Power Swimmer. "Can't be any more excited you know. I was fortunate enough to get bit on a Berkley Power Swimmer. I just can't be any more happy," the Adrian College senior stated. Leading up to the event, members of the Adrian College Fishing Team got together and made up a list of various Berkley baits they would like to have for the event. After looking at the products and sizing up the lake conditions, Schneider had his eye on the Power Swimmer. "We saw the Berkley swimmer, and we just got like a $1,000 order in last week. We've been testing them out, and we came out here to Kentucky Lake and figured those swimbaits would work. They're chasing shad right now, so it panned out for us," added Schneider. The Berkley Power Swimmer was one of four products to be featured in The Bash Stash, an online series put together by the ACA that provided an in-depth look at key baits for the Big Bass Bash on Kentucky Lake.


When Schneider came to the stage during Session 2 of Day 2, one could tell that he was very excited about the fish he was weighing in. After hearing him tell the story of how he caught the fish, it's easy to see why he was so pumped up. "I sat into that fish and I was like, 'Oh boys, if this isn't a carp…it's a big one.' And. Blake's like, 'Oh my gosh this is a big one.' And it comes to the back of the boat and jumps like six foot in the air. Then Blake went and jabbed for it and it dug under the boat. We were all freaking out thinking it was going to break off," he explained. After struggling to get it into the net on the first attempt, the team of Adrian anglers finally wrestled the five pounder into the boat. "We finally got it in the net. And when it got in the boat, we all just looked at each other and we were like, 'We just won the tournament. We did what we came here to do.' I just started tearing up. I'll never forget it until the day I die," added Schneider.
To continue reading, click here.