Lake Of The Woods a Hunting Haven
Category: article
Oct 25th, 2019 by Keith Worrall
Modified Oct 25th, 2019 at 9:55 AM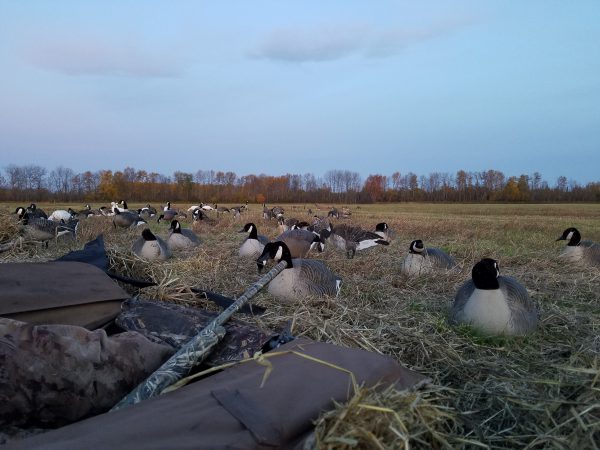 Lake of the Woods a Hunting Haven
Lake of the Woods County, a hunting haven, offers thousands of acres of public hunting lands in addition to the waters of the Rainy River, Big Traverse Bay on the South Shore and the Northwest Angle. Ample hunting opportunities of all kinds exist including field hunting, jump shooting, and hunting over decoys, river, sloughs, big water, islands and more. Here are some examples of the species you will find in this area.
GROUSE: Lake of the Woods County offers thousands of acres of hunting land with three species of grouse, the ruffed, spruce and sharp tailed. Dirt roads, walking trails and ATV trails cross thousands of acres at Beltrami Island State Forest, Lake of the Woods Forest and Pine Island.
HUNTING HAVEN FOR WATERFOWL: A variety of water combined with 40,000 acres of adjacent agricultural land around Lake of the Woods attracts a variety of waterfowl. Puddle ducks, a wide variety of divers and Canadian Geese either live or migrate through the area.
HUNTING HAVEN FOR BLACK BEARS: Bears are abundant in these parts. The area has a number of very experienced bear guides who do all of the baiting and setting up of tree stands. Check the Minnesota DNR website for information on regulations, seasons, and how to apply for permits.
HUNTING HAVEN FOR TIMBERWOLVES (Canada Only): This incredible animal can be seen in the countryside and forest areas of Lake of the Woods on both sides of the border, however, hunting wolves in MN is not allowed currently. Just over the border in Ontario, our NW Angle resorts work with Canadian Wolf Hunting guides and can assist you with a wolf hunt in close proximity to your NW Angle. resort.
HUNTING HAVEN FOR DEER: Soon, Lake of the Woods will declare its "National Orange Season". This is affectionately labeled as everyone wears orange during the season for the beautiful Whitetail deer. With so much public land, deer hunting opportunities abound. Both archery and rifle seasons are permitted in this part of Minnesota. Locals joke that there are probably more deer in Lake of the Woods County than people. Trophy bucks are shot each and every year in the area.
For more information and lodging opportunities, visit our website at www.lakeofthewoodsmn.com