Lake Of The Woods MN Lodging Spotlight, Adrian's Resort
Category: Promotion
May 29th, 2020 by sworrall
Modified May 29th, 2020 at 1:25 PM
Are you interested in a great fishing trip on lake of the woods? OutdoorsFIRST will feature a LOTW MN Tourism resort every week this open water season. Lake of the Woods in an angler's paradise, featuring:
* 65,000 miles of shoreline, 1 million acres and over 14,000 scenic islands in lake.
* 300,000 acres of American waters with regular Minnesota limits and regulations.
* Miles of secluded, sandy, beaches.
* Under-fished 70 mile long Rainy River offers everyday, calm water fishing. Lake of the Woods sports lunker pike, walleye, sauger, monster sturgeon, and year-round, world-class walleye fishing.
This week's featured resort: Adrian's Resort
Welcome to Adrian's Resort! Our family owned and operated resort has been serving fishermen since 1952. We are located at the mouth of the Rainy River as it flows into Lake of the Woods. We are at the hub of world class fishing featuring walleye, sauger, sturgeon, northern pike, and smallmouth bass.  Whether it's a trip on our charters with one of our experienced guides or driving up to one of our heated ice fishing houses, we are here to serve all of your angling needs.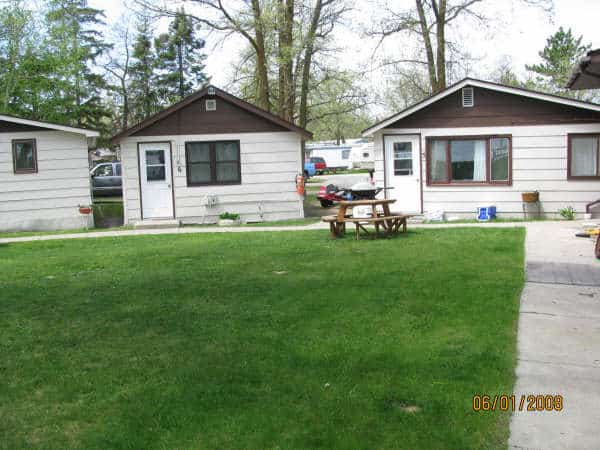 After your fishing trip, relax in one of our cabins featuring all the comforts of home. We have a full bar and delicious menu items waiting for you in our spacious lodge. A great way to share your fishing tales with other fishermen and cap off your day.
A Comfortable Stay Makes All the Difference
Whether you're looking to stay in one of our many clean and spacious cabins or are looking for a camp spot to park your RV, Adrian's will take care of you from start to finish. After that big day on the water or ice, stop in to our full service restaurant and bar to fill up and wind down. Our friendly staff is waiting to serve you. https://adriansresort.net/
Lake of the Woods MN Tourism 5/26 fishing report!
Fishing Report 5.26.2020
On the south end… Anglers had an excellent week of good fishing and fish frys. A strong walleye bite continues with best success in 17-28 feet of water. It is good to remember, not all walleyes do the same thing. Some schools are deep, some shallow. Some may be feeding on minnows, others critters in the mud. Good reports in various areas along the south shore of the lake as well as Knight / Bridges Island area. Anchored up and vertical jigging a jig and minnow or frozen emerald shiner has been very successful. Gold / pink / orange or a combo hard to beat. Drifting with spinners and trolling crankbaits also catching fish. A nice mix of eaters, slots and trophies. Some big pike and jumbo perch in the mix.
On the Rainy River… Anglers caught some good walleyes in the river this week. Best depth 12-24′. Jigs and minnows working the best. The edge of the river channel in Four Mile Bay also giving up some walleyes. Smallmouth bass in good numbers. Typical spots, rocky areas, current breaks, bridge and rip rap areas. Some big pike still hanging out in bays. The sturgeon season is closed until July 1st when the season re-opens.
Up at the NW Angle… Until the US / Canada border opens, guests can travel across the lake and stay in MN waters. Some resorts are offering transport service across the lake in MN waters to the Angle prior to the border opening. Some guests are setting up with transport to follow charters in their own boats. Various south shore resorts are offering parking for guests of NW Angle resorts.
Fishing is great. Anglers fishing the Angle are catching good numbers of walleyes. Jigging rocky points in 10 – 22 feet of water producing nice walleyes. Some good fish also being caught on crankbaits in 8-12′ of water. Big pike in bays and creek mouths. Smallmouth bass in bays and shallow rocks. A complete list of lodging available at www.LakeoftheWoodsMN.com/Lodging