Kent Andersen Takes 1st Place at the NWT on Oahe
Category: Tournament
Jul 30th, 2021 by Keith Worrall
Modified Jul 30th, 2021 at 7:06 PM
Pro angler Kent Andersen takes home 1st Place at the NWT on Lake Oahe, a prize worth over $70,000. Kent won by trolling crankbaits on leadcore, learn all about it in Kent's interview below. Thank you to Mobridge for the hospitality. See you at the Championship in Ottertail, MN in September!
Kent Andersen takes 1st place at the NWT Oahe event.
Congratulations to Kent Andersen & Jared Pokrzywinski for taking the WIN at Mobridge SD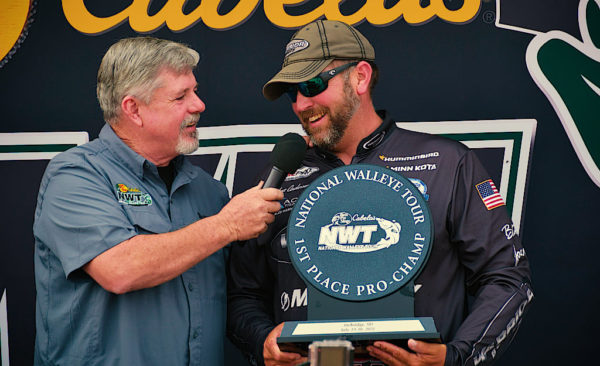 Power-Pole Pro Chase Parsons brings in a giant bag for 22.82 pounds on day two, which gives him a total weight of 33.24 pounds for the tournament. These are valuable AOY points going into the championship.
Final Weigh In video