Shimano School Tackles Toothy Predators
Category: article
Jun 8th, 2021 by Keith Worrall
Modified Jun 8th, 2021 at 9:02 AM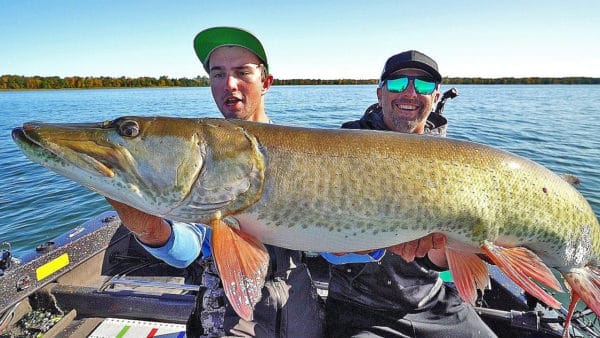 Shimano School Tackles Toothy Predators
Lee Tauchen Details Productive Patterns for Musky, Pike and More!
Shimano School returns on Tuesday, June 8, with another informative and entertaining event. JP DeRose hosts these live streaming video seminars, featuring compelling topics and special guests from across the spectrum of the fishing world. Shimano School meets every two weeks, and streams live on the Shimano Facebook Page and Shimano North America's YouTube Channel.
Lee Tauchen joins Shimano School this week to provide viewers with detailed insights on chasing freshwater apex predators, specifically musky and northern pike. An experienced Wisconsin-based guide, Tauchen is also a tournament angler, musky lure designer and manufacturer, and host of the digital series "Todays Angler" on YouTube. This is a Shimano School that every freshwater angler will enjoy.
"I'm excited to join JP in this week's Shimano School," notes Tauchen. "We're going to go deep on musky fishing, covering the ways I target these eating machines throughout the season. We'll talk tools and tactics, and I'll describe the ways that I coax bites from wary predators on highly pressured waters. Whether you're a newcomer to the universe of musky and pike fishing, or you've been slinging baits at them for decades, you'll leave this Shimano School with insights and tips that will help you put more fish in the boat. "
Make plans to attend Shimano School this season. We invite viewers to post questions to the Facebook and YouTube live streams, and Tauchen and DeRose will provide the answers needed to put more musky and pike in the net. Shimano School is in session starting at 8 PM EST on Tuesday, June 8.
Upcoming Shimano School Events
Tuesday, June 8: Lee Tauchen, Todays Angler
Tuesday, June 22: Capt. C.A. Richardson, Flats Class TV