Lake of the Woods Tourism Fishing Report 2/7
Category: article
Feb 7th, 2023 by sworrall
Modified Feb 7th, 2023 at 2:37 PM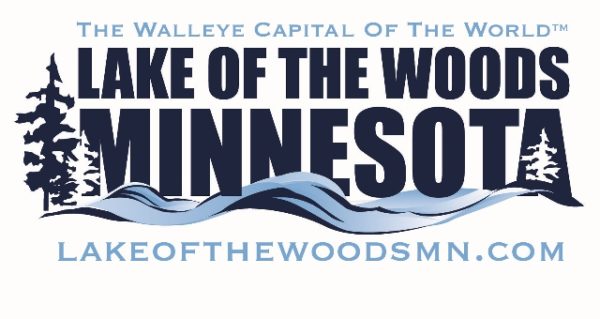 On the south end… Ice roads and ice trails are extending out on Lake of the Woods looking to connect with schools of walleyes and saugers.  Some ice roads are out as far as 24 miles.  
The subzero cold snap is good for extending ice into March, but it was tough on the bite.  Once the weather started warming up, so did the bite.  
Most anglers report picking through numbers of small fish to catch eaters, slot fish and some true trophy fish over 28 inches.
Depths vary depending upon outfitter based on where they are fishing, but as a rule, 32-36 feet has been the norm.  The morning / evening bite for walleyes in shallow water,16 – 19 feet, has been active for some.
Jigging a lipless crankbait with vibration and rattles has been working well to catch some fish and also draws other fish into the area you are fishing.  Some fish in more of a neutral mood will slide over and take interest in your deadstick, a live minnow just off of the bottom.
As a rule, glow and bright colors during cloudy days, the golds and silvers during sunny days.  
A mixed bag for many being reported, including walleyes, saugers, jumbo perch, eelpout (burbot), pike, tullibees and even a few sturgeon and crappies.  
On the Rainy River…   The golden hour (beginning and end of the day) continues to be the best on the river for those fishing for walleyes and saugers.  Some good reports this week.
Some sturgeon have been iced at night by those hunting dinosaurs.  
Ice conditions can vary on the river as there is current, work through a resort or outfitter for safety.
Up at the NW Angle… Resorts up at the Angle are hard at work staying on the walleyes.  As a rule, 24 – 30 feet of water is the norm.
Similar to the south shore, using a noisy, more aggressive lure has been effective, as has a jigging spoon tipped with a piece of minnow.  Work the jigging line in one hole with a deadstick and a plain hook a foot off of the bottom in your second hole.  
Many eater walleyes caught this week with a variety of other fish in the mix.  Some anglers fishing the Ontario side for crappies are finding some nice slabs.
Driving through Canada to the Angle no longer requires vaccinations or the use of the ArriveCan App.
For those looking to access the Angle while avoiding customs, snowmobiling across the lake on the marked trails or utilizing the Lake of the Woods Passenger (bombardier) Service are best options. 
Fish houses are out through March 31st, walleye and sauger season through April 14, pike season never closes.  A complete list of lodging, fish house rentals and sleeper fish house rentals at www.LakeoftheWoodsMN.com/Lodging.