Lake of the Woods Tourism Fishing Report 2/13
Category: article
Feb 13th, 2023 by sworrall
Modified Feb 13th, 2023 at 9:34 PM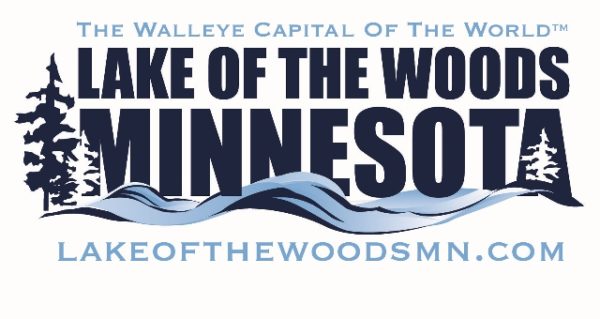 On the south end… Remember, Lake of the Woods enjoys an extended ice fishing season with fish houses out through March 31st, walleye and sauger season through April 14 and the pike season never closes.
Ice roads and bomber trails are extending way out on Lake of the Woods working to stay on schools of walleyes and saugers.  Some anglers fishing as far as 24 miles out, while others are opting to stay closer to shore and pick away at fish they believe other anglers have driven past.  The most popular depth is 30 – 36 feet of water.  
Some anglers are still fishing the shallower water during the morning / evening 90 minutes that takes place in 14 – 18 feet of water across the shoreline.  It can be hit or miss, but if you hit, it can be really good.
Anglers are sorting through small fish to find the eaters (under 19.5 inches).  Most are finding enough walleyes and saugers throughout the day for a nice fish fry at night.  Some slot walleyes (19.5 – 28.0 inches which must be released) as well as trophy fish (over 28 inches) being caught as well.
If fish are finicky, downsize the lure on your jigging line and use a plain hook on your deadstick or bobber line.  
The glow colors or even small light sticks in lures are effective in the stained waters.  Charge them up often and keep them bright. 
Some nice jumbo perch, eelpout (burbot), pike, crappies and tullibees (ciscos) are being caught by walleye anglers as well.
Huge pike are already showing up for pike anglers using tip ups.  It should only get better.
On the Rainy River…   The beginning and end of the day continues to be the best for walleye anglers.  Remember, come March 1st, it is catch and release only on Four Mile Bay and the Rainy River for walleyes and saugers until the April 14 close.  
Sturgeon are showing up by those hunting dinosaurs.  For those looking ahead, anticipation is high for an earlier than normal ice out on the river which is a great time for walleye and sturgeon fishing.  In the meantime, the river is still locked up.  As always, use extra caution as there is current in the river.
Up at the NW Angle… Resorts are moving houses as needed, staying on the walleyes as we hit mid February.  As a rule, 24 – 30 feet of water is where most are fishing.
Some are still fishing structure, while others, this time of year, slide just off of the structure to target mud flats.  Fish are being found in both areas.
Nice walleyes caught this week with a mixed bag for most.  Anglers fishing the Ontario side for crappies continue to find some nice slabs.
For those looking to access the NW Angle while avoiding customs, snowmobiling across the lake on the marked trails or utilizing the Lake of the Woods Passenger (bombardier) Service keeps you in Minnesota.
A complete list of lodging, fish house rentals and sleeper fish house rentals at www.LakeoftheWoodsMN.com/Lodging.