SEVIIN GF Series Reels: Reliability by Design, Durability Proven by Testing
Category: press release
Nov 2nd, 2023 by sworrall
Modified Nov 2nd, 2023 at 10:37 AM
SEVIIN GF Series Reels: Reliability by Design, Durability Proven by Testing
Take a peek inside SEVIIN's state-of-the-art testing laboratory
NOTE TO MEDIA AND TRADE – This is a resend of a trade piece we distributed earlier this morning. After sending the piece, YouTube informed us that there was a security threat to our account and the link to our video was broken. We definitely want you to see our reel testing video, so we're sending the piece again with a new link. Thanks for your understanding and your continued partnership!
PARK FALLS, Wis. (November 2, 2023) – SEVIIN Reels aspires to deliver anglers with the most reliable and dependable reels available. We operate on a "Trust but Verify" basis with all our suppliers and partners. That means, in addition to the required performance testing data provided by our partners, we perform our own in-depth, torturous testing on every production run of reels to assure we are providing anglers with the most durable and reliable performance – hallmarks of the SEVIIN brand.
To this end, the SEVIIN Team has designed and built its very own testing laboratory inside the St. Croix Factory in Park Falls, Wisconsin. Here, purpose-engineered, custom testing equipment of our own design continuously performs 12 distinct tests on our GF Series baitcasting reels.
Specific individual tests include 1) temperature, 2) humidity/salt spray, 3) chemical resistance, 4) ultraviolet exposure, 5) dunk, 6) trip lifecycle, 7) gear endurance, 8) drop, 9) line guide retention, 10) pinion engagement, 11) gear strength, and 12) drag performance.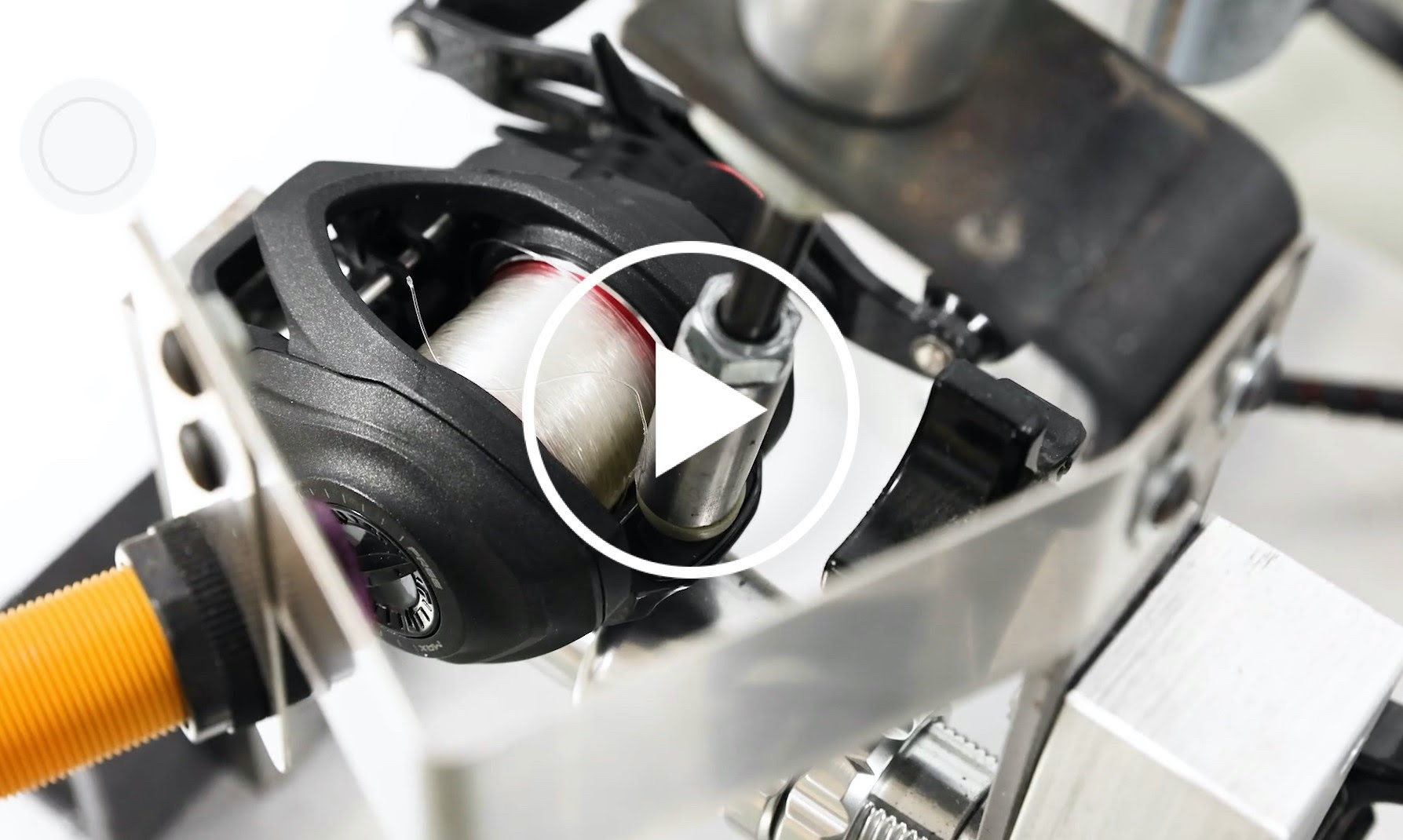 SEVIIN GF Testing Spotlight – The Trip Lifecycle Test
The Trip Lifecycle Test consists of putting GF Series low-profile baitcasting reels through 200,000 cycles on a custom-engineered and precision-constructed instrument within our testing laboratory. A cycle consists of depressing and then releasing the thumb bar, then re-engaging the spool with a partial turn of the handle. Reels shall remain fully functional after Trip Lifecycle testing.
The Trip Lifecycle Test is just one of the rigorous testing protocols our GF reels must pass before making their way into anglers' hands. Learn more at seviinreels.com.
Interested in becoming a SEVIIN dealer? Email [email protected].
About SEVIIN Reels
Wherever and however you fish, the reel in your hand should help create better experiences. Born from St. Croix's seven decades of design and manufacturing expertise, industry-leading customer service, and unbroken private ownership by the Schluter family dating back to 1977, SEVIIN reels are meticulously engineered and purpose-built to help anglers conquer every species on every piece of water on the planet. SEVIIN focuses on reels and reels only, designing and crafting products that improve the angling experience, regardless of the rods anglers choose. Seven seas, seven continents, seven days a week, SEVIIN reels are fueled by a collective love of fishing surpassed only by a passion to deliver the most reliable and advanced reels on the water. Learn more at seviinreels.com.