Lake of the Woods Tourism Bureau Fishing Report 3/6/2023
Category: fishing reports
2 weeks ago by sworrall
Modified 2 weeks ago at 2 weeks ago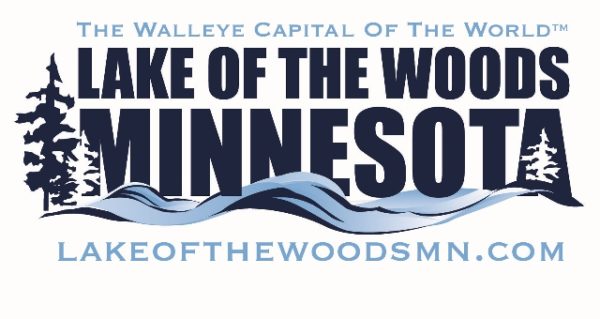 On the south end… Lake of the Woods ice fishing is still going strong with cool temps, especially overnight, keeping ice in good shape.  Fish houses out through March 31st, walleye and sauger season through April 14 and the pike season never closes.
Some very good fishing reports this week, best we have heard in weeks.  Success varies from fish house to fish house but some fish houses are reporting catching good numbers.  Majority are catching plenty for an evening fish fry.  
Electronics were helpful this week as a lot of suspended walleyes are being caught.  If you see a suspended fish come through on your electronics, reel up quickly but as you get within a couple of feet below the fish, slowly bring your lure to the fish so as not to spook it.
Jig one line, deadstick the second with a live minnow 6″ – 1′ off of the bottom.  Plain hooks in glow, pink or orange have been working well.  
Huge pike have continued to be active with some very good reports this week.  Everyone does it a bit differently, but tip ups with a quick strike rig and a live sucker, dead bait such as smelt, herring, alewife or a hot dog have been the go to.  (Yep, hot dog, the cheaper the better!)
Remember, new fishing licenses needed March 1st in Minnesota waters.
On the Rainy River…   Morning and evening continue to be the best on the river for walleye anglers.  Pounding a jig with a minnow on the bottom combined with a deadstick set just off of the bottom working well.
Remember, on Four Mile Bay and the Rainy River, catch and release only for walleyes and saugers through April 14th.  The big lake is still open for harvesting walleyes and saugers through April 14th. 
Up at the NW Angle… Some nice walleyes caught this week up at the Angle.  Jigging a small jigging spoon tipped with a minnow head or being more aggressive with a lipless crankbait with rattles has been effective jigging.
A plain hook or small glow or glow red deadstick jig with a minnow has been working well.
A mixed bag being caught in addition to the walleyes including saugers, jumbo perch, big pike and eelpout in the mix.
Some anglers fishing the Ontario side for crappies reporting nice catches.  We recommend using a guide as ice conditions amongst the islands vary greatly with current, etc.
For those looking to access the NW Angle while avoiding customs, snowmobiling across the lake on the marked trails are in good shape or utilizing the Lake of the Woods Passenger (bombardier) Service keeps you in Minnesota.
A complete list of lodging, fish house rentals and sleeper fish house rentals at www.LakeoftheWoodsMN.com/Lodging.