Lake of the Woods Minnesota Fishing Report 1/31
Category: destinations
Jan 31st, 2023 by sworrall
Modified Jan 31st, 2023 at 11:35 AM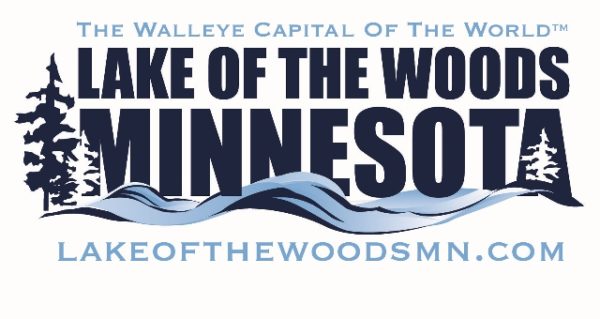 On the south end… Local resorts, outfitters and ice guides are working hard constantly plowing ice roads, grooming trails for bombardiers and track rigs and moving fish houses in an effort to stay on the walleyes and saugers.  Ice fishing is in full swing and will be through March.
Some anglers are being rewarded with trophy walleyes over 30 inches along with the variety of sizes we see this time of year and that are living in the lake.  Saugers are present in good numbers also, adding to a good fish fry.
Depths vary depending upon outfitter and where they are fishing, but as a rule, 30-34 feet has been the norm.  Some anglers are finding some nice walleyes shallower during the morning / evening bite in 16 – 19 feet.
Working the one – two punch, jigging one line and having the second line with a live minnow under a bobber or watching your rod tip for anything unusual while it sits on a bucket.
The popular colors in the stained waters of Lake of the Woods are gold, glow and brighter colors.  This past week, orange was working well.
A mixed bag as usual on Lake of the Woods.  Walleyes, saugers, jumbo perch, eelpout (burbot), pike, tullibees and even a few sturgeon.  This week, a whitefish was even caught.  They are present in the lake but not common on the south end as much.  
On the Rainy River…   The golden hour, or morning and evening bite remains the best for those ice fishing the river for walleyes and saugers. 
Some sturgeon anglers, fishing during the overnight hours, have been catching some big fish.
Giving up sleep for some giants!
Ice conditions can vary on the river as there is current, work through a resort or outfitter for safety.
Up at the NW Angle… A week with some great walleye fishing up at the Angle.  Resorts are spread out throughout this island area targeting both structure and deep mud adjacent to structure.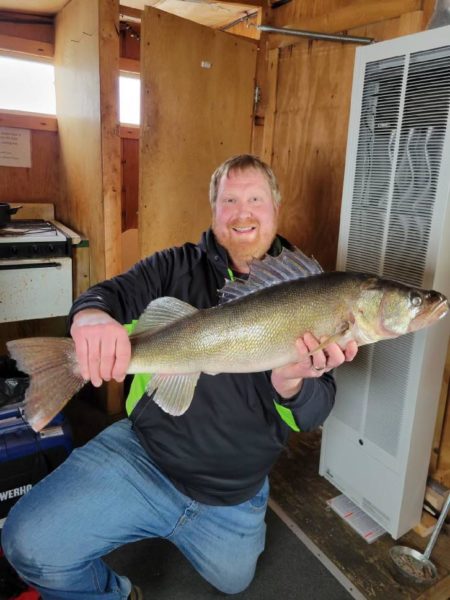 Typically, a higher percentage of walleyes over saugers in this part of the lake.  Other fish mixed in as on the south shore.
Driving through Canada to the Angle no longer requires vaccinations or the use of the ArriveCan App.
For those looking to access the Angle while avoiding customs, snowmobiling across the lake on the marked trails or utilizing the Lake of the Woods Passenger (bombardier) Service are best options. 
Fish houses are out through March.  A complete list of lodging, fish house rentals and sleeper fish house rentals at www.LakeoftheWoodsMN.com/Lodging.