Plano Guide Series Rod Cases
Category: article
May 27th, 2020 by Keith Worrall
Modified May 27th, 2020 at 11:59 AM

Plano Guide Series™ Rod Cases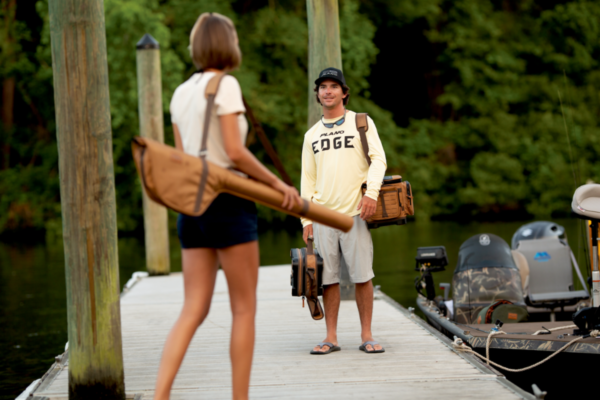 Grand Prairie, TX (May 27, 2020) Plano understands the investment anglers make in equipment and tackle and have developed products to provide insurance for their longevity. The Guide Series Rod Cases have redefined protection, convenience, and portability to protect fishing rods.

There are three different models to store and protect fishing rods and reels. Whether packing spin-casting, spinning, baitcasting, or a valued saltwater unit, the Guide Series offers security and peace of mind that any rod and reel will be ready for action when pulling up to a favorite fishing destination.
Three sizes offer a fit and balance for different equipment, from ultra-light to the beefiest trophy-hunting rods. Proper rod fit ensures each case functions as it should in order to protect the rods from damage.
The entire line of Guide Series Rod Cases has a compact ultra-light design featuring durable PVC construction covered with an attractive, heavy-duty nylon exterior and a sturdy shoulder strap. Being able to store rods with reels attached saves time when an angler gets to the water, minimizing setup.
The Plano Guide Series 4243 Rod Case is functional and perfect for transporting smaller takedown rods with reel attached. This model offers grab-and-go convenience with a total case length of 43.5 inches.
The 4254 Rod Case will also accommodate two-piece rods, up to 6 feet 6 inches total length, with reel attached. The rod pieces insert into the case, and up the tube. The reel sits in a soft-sided extension that zips closed to keep dust and debris out.
The 4264 Rod Case design will handle the bigger and longer rods and reels, with a total length of 65 inches. Even multi-piece fly rods will properly fit this case. The magnum design will accommodate takedown rods with reel attached, offering protected storage for anglers on the go.
Good quality rods and reels are expensive and deserve the storage and protection when not in hand. As the name indicates, the Guide Series was designed for daily use under all conditions. If the Guide Series Rod Cases can stand up to the rigors and needs of a full-time fishing guide, they will certainly ensure your equipment will be in prime condition when needed to catch and land that lunker of a lifetime.
Product Features:
Model 4243
 Ultra-light rod case
Allows reel to remain attached to the rod
Shoulder strap included
43.5″L X 10.5″W x 3.25″H
Model 4254
 Designed to hold two-piece rods with reels (up to 6'6″)
Allows reel to remain attached to the rod
Shoulder strap included
54.5″L x 9″W X 3″H
Model 4264
 Designed for multi-piece fly rods or bigger fresh or saltwater rods
Allows reel to remain attached to the rod
Shoulder strap included
65″L X 7″W X 2″H
For more information, please visit: www.planomolding.com