Angler's Best Livewell Buddy® Ships Free!
Category: article
Jul 28th, 2020 by Keith Worrall
Modified Jul 28th, 2020 at 10:47 AM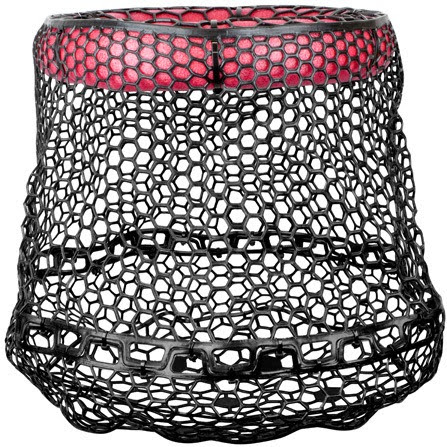 Angler's Best Livewell Buddy® Ships Free!
DANVILLE, Ala. (July 28, 2020) — The popular Angler's Best Livewell Buddy, the flexible, floating net that allows the fish to move freely through circulated water and easily fits in any standard livewell, or it can easily be attached alongside a boat, canoe or kayak that is not equipped with a livewell to store your catch or your bait fish, now ships free.
Retrieve your entire catch at once by simply pulling the Livewell Buddy flotation ring from your livewell. There is no need to net or handle the fish, which eliminates the dreaded "fish splash" and "finning" injuries. For culling the smaller fish, the Livewell Buddy is a non-invasive alternative to conventional cull systems. After culling the smaller fish, simply drop the Livewell Buddy back into the water or your livewell.
The new Livewell Buddy is ideal for freshwater fishing, saltwater fishing, kayak or canoe fishing or anywhere else that fish need to be kept alive in water. It can also double as a bait basket for larger bait fish or hard-to-catch bait fish. It only takes seconds to drop in a livewell, and is ideal for everyone from the tournament fisherman to the weekend warrior. The Livewell Buddy's flotation ring also allows it to be used in open water while bank fishing, surf fishing or wade fishing.
The multi-purpose Livewell Buddy is currently available at https://anglersbest.com/products/live-well-buddy for a suggested retail of $39.99 for a single or $69.99 for a two-pack and both ship FREE of charge for a limited time. Be sure to order soon to take advantage of this great opportunity.
Headquartered in Danville, Ala., Angler's Best is a designer and manufacturer of state-of-the-art fishing accessories. For additional information on Angler's Best write to: Angler's Best , 8237 Danville Road, Danville, AL 35619; call 833-BASS-NET (833-227-7638); or visit www.anglersbest.com.