Spring Means Big Fish For Toledo Bend Anglers
Category: fishing reports
Apr 30th, 2019 by Keith Worrall 240
Modified Apr 30th, 2019 at 2:47 PM
Lunker action ramping up as spring takes hold
Lunker action ramping up as spring takes hold
It's not a matter of if — but when.
That pretty much sums up the nature of when the largemouth bass spawn begins in earnest each year as winter turns to spring at Toledo Bend.
Bass anglers preparing springtime trips up to the 185,000-acre reservoir on the Sabine River between Texas and Louisiana eagerly anticipate its kickoff. But will the first wave of action peak during the March full moon? Will Mother Nature throw everyone a curveball, and delay the initial big push into the shallows? Or perhaps, an early warmup will crank things off slightly earlier than usual.
Who knows? But one thing's for sure: Double-digit bass have been caught each and every month so far in 2019, and action really ramped up during the first week of March, when a 14-pound giant and four 10-plus-pounders were reeled in within days of each other.
Action should only improve as water temperatures slowly rise, so the coming weeks should be prime time to land a lunker — just like these anglers did: Click Here To See Big Toledo Bend Bass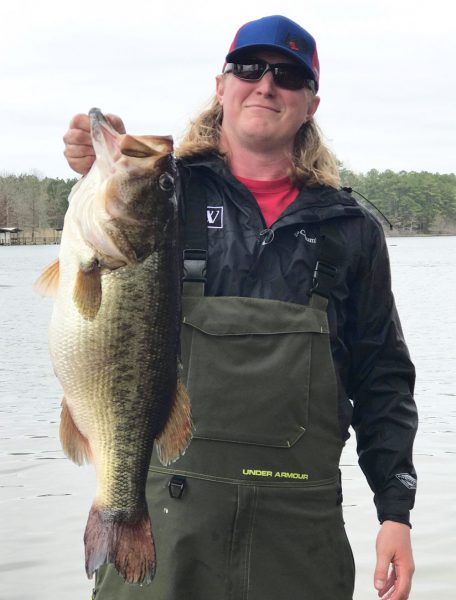 Sean Kennon, 27, of DeQuincy, shows off the monstrous 14-pound lunker largemouth he caught on the south end of Toledo Bend on Saturday, March 2. The big fish, which was tagged and released back into the reservoir, bit a Santone Lures 3/4-ounce football jig in peanut butter and jelly color in about 24 feet of water.
Get the full story on Sean Kennon's big bass here.