Winyah Bay Lands Bassmaster College National Championship
Category: article
Jun 8th, 2022 by Keith Worrall
Modified Jun 8th, 2022 at 9:52 AM
The country's top college teams will compete on Winyah Bay Sept. 2-4 at the 2022 Strike King Bassmaster College Series National Championship presented by Bass Pro Shops.
Photo by Dalton Tumblin/B.A.S.S.
June 7, 2022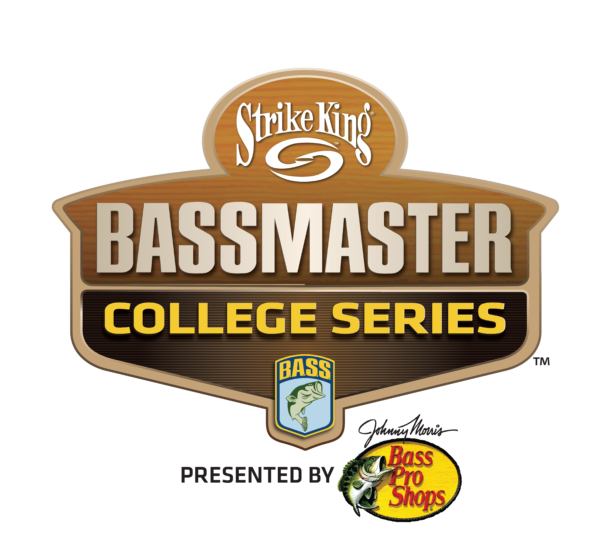 Winyah Bay Lands Bassmaster College National Championship
BIRMINGHAM, Ala. — The country's best college fishing teams will converge in Georgetown, S.C., for the 2022 Strike King Bassmaster College Series National Championship presented by Bass Pro Shops, which will be held on Winyah Bay Sept. 2-4.
The Bassmaster College Series Championship will field as many as 130 teams of anglers representing universities across the nation. Qualifications are based on the teams' finishes in four regular-season stops held on Florida's Harris Chain of Lakes, Lake Norman in North Carolina, Arkansas' Norfork Lake and Saginaw Bay in Michigan. A final Wild Card tournament on Alabama's Logan Martin Lake gives teams waitlisted for the other events one last chance to make it into the field for Winyah Bay.
"We're excited to offer college anglers an incredible championship tournament experience," said Glenn Cale, B.A.S.S. Nation tournament manager — College, High School and Junior. "I am thrilled that we are able to get these young anglers onto this extraordinary tidal fishery as they compete for a national title and a chance to fish the Classic."
Winyah Bay, which is the confluence of the Waccamaw, Pee Dee, Black and Sampit rivers in Georgetown County, has hosted two major B.A.S.S. events — Elite derbies in 2016 and 2019 — along with several B.A.S.S. Nation regional championships. The most recent Bassmaster College Series tournament on Winyah Bay in 2017 featured a pair of familiar names atop the leaderboard. Current Elite Series pros Patrick Walters and Jonathan Kelley finished first and second en route to the 2017 National Championship, where they were bested by a team that included fellow Elite angler Jacob Foutz.
"We are thrilled to welcome college anglers and their families to Georgetown County for the Bassmaster College National Championship in September," said Beth Goodale, Georgetown County Director of Recreation & Community Services. "A number of activities and events are planned throughout the weekend so that our citizens can celebrate along with tournament participants."
Competitors will not only be fighting for a national championship but also a berth in the 2023 Academy Sports + Outdoors Bassmaster Classic presented by Huk on the Tennessee River via the College Classic Bracket tournament.
The leading anglers in the Bassmaster College Series Team of the Year points standings will be determined after the four regular-season events. The Team of the Year will punch their ticket to the College Classic Bracket event, which will be held later this year. The College Classic Bracket takes the Top 3 teams from the National Championship plus the Team of the Year and places the individual anglers in head-to-head bracket-style competition for a berth in the Classic, where they will compete for a prize purse of over $1 million.
The 2022 Strike King Bassmaster College Series National Championship presented by Bass Pro Shops is being hosted by Georgetown County.
2022 Bassmaster College Series Title Sponsor: Strike King
2022 Bassmaster College Series Presenting Sponsor: Bass Pro Shops
2022 Bassmaster College Series Platinum Sponsor: Toyota
2022 Bassmaster College Series Premier Sponsors: Berkley, Humminbird, Mercury, Minn Kota, Nitro Boats, Power-Pole, Progressive Insurance, Ranger Boats, Rapala, Skeeter Boats, Yamaha
2022 Bassmaster College Series Supporting Sponsors: AFTCO, Daiwa, Garmin, Huk Performance Fishing, Marathon, Triton Boats, VMC
2022 Bassmaster College Series Youth Sponsors: Shimano, SPRO
About B.A.S.S.
B.A.S.S., which encompasses the Bassmaster tournament leagues, events and media platforms, is the worldwide authority on bass fishing and keeper of the culture of the sport, providing cutting edge content on bass fishing whenever, wherever and however bass fishing fans want to use it. Headquartered in Birmingham, Ala., the 515,000-member organization's fully integrated media platforms include the industry's leading magazines (Bassmaster and B.A.S.S. Times), website (Bassmaster.com), TV show, radio show, social media programs and events. For more than 50 years, B.A.S.S. has been dedicated to access, conservation and youth fishing.
The Bassmaster Tournament Trail includes the most prestigious events at each level of competition, including the Bassmaster Elite Series, St. Croix Bassmaster Opens Series presented by Mossy Oak Fishing, TNT Fireworks B.A.S.S. Nation Series, Strike King Bassmaster College Series presented by Bass Pro Shops, Abu Garcia Bassmaster High School Series presented by Academy Sports + Outdoors, Bass Pro Shops Bassmaster Team Championship, Yamaha Rightwaters Bassmaster Kayak Series powered by TourneyX, Yamaha Bassmaster Redfish Cup Championship presented by Skeeter and the ultimate celebration of competitive fishing, the Academy Sports + Outdoors Bassmaster Classic presented by Huk.