Seth Feider Joins Plano Pro Staff
Category: article
Jan 7th, 2020 by Keith Worrall
Modified Jan 7th, 2020 at 10:52 AM

Seth Feider Joins Plano Pro Staff
Grand Prairie, TX (January 7, 2020) Seth Feider, the newest addition to the Plano team is also one of the most recognizable anglers on the Bassmaster Elite Tour. Sporting his signature flowing locks and thick bushy mustache makes him hard to overlook, and his winning ways make him impossible to ignore.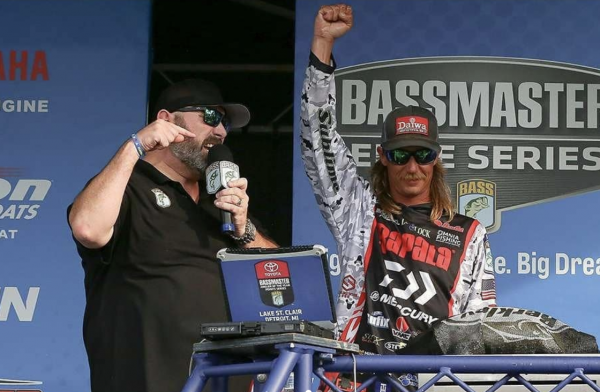 "We are excited to add Seth to our team of Professional Anglers. He had been looking for a better tackle storage solution and approached us when he saw the new EDGE boxes," said Chris Russell, Marketing Director for Plano Synergy's Fishing Division. "Nothing makes us happier than when a pro tells us that one of our products helps them improve their game. Seth is a great fit for us, and not only matches up well for Plano, but also aligns with our Avian-X line of waterfowl gear."
Becoming a success on the Bassmaster Elite Series tournament trail is a matter of consistency. Everyone has good days and bad days, but those days are getting fewer and further between for Seth Feider. The Minnesota native cashed a check in each one of the Bassmaster Elite events he fished in 2019. There aren't many anglers who can make that claim. Feider's year was capped by a win at the 2019 Toyota Bassmaster Angler of The Year Championship on Lake St. Clair.
Feider has his sights on a couple of attainable goals in 2020. "Number one would be to do well at the Bassmaster Classic," said Feider. "The chances of winning it are pretty slim, but I'd at least like to make a good showing." It will be Feider's second Bassmaster Classic appearance. The event will be held at Lake Guntersville, Alabama in March.
Next, Feider said he'd like to win a regular season event again. "Winning a regular season tournament kind of just takes the pressure off," he said. "It doesn't guarantee you a spot in the championship, but it puts you in a pretty good position."
Feider said he kind of gets branded as a smallmouth guy because of being from Minnesota, but nothing could be further from the truth. "In Minnesota the really good smallmouth lakes are some of the larger lakes, like Mille Lacs Lake, that are several hours away. I had probably a dozen really good largemouth lakes in my backyard when I was growing up, so that's where I learned to bass fish."
Feider's favorite technique is flippin' jigs. "If I could flip a jig everyday that'd be all I'd do!" he joked. Flippin' is a technique that works on two of Feider's favorite bass waters. "Lake Fork in Texas is probably the best bass lake I've ever fished. I've experienced some incredible fishing on the California's Sacramento River delta, too, but I guess that's not as good as it use to be."
Feider hasn't been on Plano's Pro Staff long enough to try all of their products, but the EDGE™ Series boxes were an immediate hit and a must have for him. "Storage and organization is always a problem when you're bass fishing," said Feider. "I've struggled with tackle storage and the new EDGE™ boxes offer lure specific, water-tight storage options that have helped me be more organized and productive when I'm on the water. When it comes to storing those flippin' jigs I love to throw, there is nothing better than the EDGE™ Jig Box to keep them organized, dry and accessible quickly."