FLW Revamps 2020 Tackle Warehouse Pro Circuit Schedule: Extends Invitation to Major League Fishing Pro Anglers
Category: article
May 8th, 2020 by Keith Worrall
Modified May 8th, 2020 at 7:26 PM

FLW Revamps 2020 Tackle Warehouse Pro Circuit Schedule:
Extends Invitation to Major League Fishing Pro Anglers
BENTON, Ky. (May 8, 2020) – FLW, the world's largest tournament-fishing organization, announced today a revised 2020 Tackle Warehouse Pro Circuit schedule, which will return June 23-26 on Lake Chickamauga. The regular season will conclude on the Detroit River, Aug. 11-14. The Tackle Warehouse TITLE, the FLW Pro Circuit Championship will remain on the St. Lawrence River, but will now take place Aug. 24-29. The 2020 Tackle Warehouse Pro Circuit regular-season schedule has been shortened from seven events to six. After completing three events in the original 2020 schedule, FLW suspended the Pro Circuit on March 22 in an abundance of caution surrounding the coronavirus pandemic.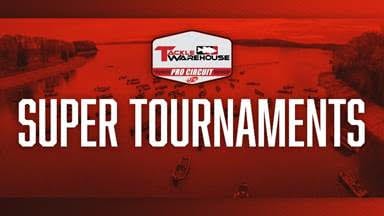 2020 Tackle Warehouse Pro Circuit Updated Schedule:
June 23-26 Lake Chickamauga Dayton, Tenn.
Hosted by Fish Dayton and the Rhea Economic & Tourism Council
July 29- Aug. 1 Mississippi River La Crosse, Wis.
Hosted by the La Crosse County Convention & Visitors Bureau
Aug. 11-14 Detroit River Trenton, Mich.
Hosted by the Detroit Sports Commission
2020 Tackle Warehouse TITLE, the FLW Pro Circuit Championship: Aug. 24-29 St. Lawrence River Massena, N.Y.
Hosted by the Town of Massena
By its nature, the Tackle Warehouse Pro Circuit allows for social distancing as anglers compete in individual boats on thousands of acres of water. Fans are encouraged to watch the tournaments and daily weigh-ins online from their homes through expanded live on-the-water broadcasts rather than attend weigh-ins, in an effort to avoid crowds. FLW will livestream all four days, instead of only the final two days as previously done, and the on-the-water camera crew will also be expanded to help capture more of the action. The events will proceed with marshals unless COVID-19 mitigation guidance in the host community at the time of each event dictates otherwise.
"It's an understatement to say that these are historic times in professional bass fishing, but that's exactly what we're dealing with – a situation our industry has never faced before," said FLW Executive Vice President and General Manager Kathy Fennel. "We had no choice but to shift some of our previous host commitments to finish out the 2020 season, but we are confident that the revamped schedule will make for a very exciting conclusion to the season. We will return to Lake Hartwell, Cherokee Lake and Lake Dardanelle in the future.
The abbreviated season for both MLF and FLW enabled FLW to extend invitations to Major League Fishing's (MLF) Pros for the three final events, which will grow the field and create "Super Tournaments." All current Tackle Warehouse Pro Circuit anglers will retain their spots on the roster, but the field size will be expanded to include any MLF pros who commit to compete in all three events.
"The major changes to the remainder of our season offered us the opportunity to create what will arguably be the most memorable bass fishing tournaments in history," Fennel said. "FLW has extended an invitation to all MLF Pros to compete with us.
"As we discussed how FLW should emerge from the quarantine period, we realized that we could work together with MLF to give both organizations' anglers more opportunities to earn money and represent their sponsors for the remainder of this season. We're going to give fans an incredible show, with the best anglers in the world fishing for five-bass limits. FLW and MLF will come out of quarantine even stronger."
As has been the case throughout the 2020 season leading up to the shelter-at-home orders that paused competitive fishing, numerous MLF pros had elected to fish other FLW tournaments. Jacob Wheeler, Jordan Lee, Marty Robinson and Michael Neal have all represented their sponsors at Toyota Series events earlier this year. The 2020 Tackle Warehouse Pro Circuit "Super Tournaments" will also offer the chance for fans to tune in and see major stars from MLF compete in the traditional five-bass format against FLW's top pros. FLW has asked that MLF pros indicate their intent to fish by May 15, 2020.
Assuming a 200-boat field, the total purse in each tournament will expand from $820,000 to $1,279,000, for an increase of $1,377,000 over three events. The first-place prize will increase from $100,000 to $125,000, and FLW will pay out $10,000 through 100th place. Contingency prizes will also remain in effect, meaning qualified FLW PHOENIX BONUS pros fish for a top award of $160,000 in each tournament.
MLF pros who choose to compete in the final three Pro Circuit "Super Tournaments" will fish for prize money only. No points will be awarded toward any championship or title to MLF competitors. Only the original Tackle Warehouse Pro Circuit anglers will compete for the Angler of the Year (AOY) title throughout the remainder of the season. AOY points in the final events will be awarded based on Pro Circuit anglers finishing order. The top-finishing FLW pro will receive "first-place points" regardless of where he finishes in the overall standings, and so on.
Qualification into the Tackle Warehouse TITLE, the FLW Pro Circuit Championship, is also open only to the original Pro Circuit field based on the anglers' finishing order in the season-long, points standings. The TITLE remains a six-day, MLF-style catch-weigh-immediately-release tournament.
For complete details and updated information visit FLWFishing.com. For regular updates, photos, tournament news and more, follow FLW's social media outlets at Facebook, Twitter, Instagram, and YouTube.
About FLW
FLW is the world's largest tournament-fishing organization, providing anglers of all skill levels the opportunity to compete for millions in prize money across five tournament circuits. Headquartered in Benton, Kentucky, FLW and its partners conduct more than 290 bass-fishing tournaments annually around the world, including the United States, Canada, China, Italy, South Korea, Mexico, Namibia, Portugal, South Africa, Spain, and Zimbabwe.
FLW tournament fishing can be seen on the Emmy-nominated "FLW" television show while Bass Fishing magazine delivers cutting-edge tips from top pros. Acquired by Major League Fishing in late 2019, FLW is expanding its programming in 2020 to the Outdoor Channel and the Sportsman Channel as well as on-demand at MyOutdoorTV (MOTV).