Bass Elite La Crosse: Of Mice and Mayflies
Category: article
Jun 26th, 2012 by OutdoorsFIRST
Modified Jun 26th, 2012 at 12:00 AM
Much was made of the mayfly hatch that occurred the night before the Elite Final in La Crosse. During extreme hatches, snowplows are actually used to clear the bridges. According to multiple anglers including Aaron Martens, it certainly altered patterns and possibly the outcome of the tournament.
Here's a couple of shots BassFIRST captured at the Kwik Trip in nearby La Crescent, MN, The first is during the actual hatch. The other? The aftermath.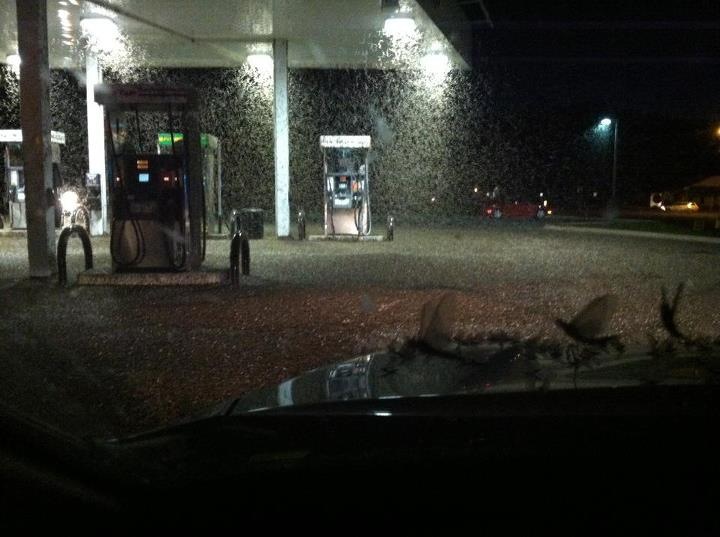 Another Day Three shot, this time straight from the livewell of Edwin Evers. While bagging up his fish in the lot, this guy made an appearance in his livewell.