The Future of Fishing is in Good Hands
Category: article
Oct 5th, 2021 by Keith Worrall
Modified Oct 5th, 2021 at 5:58 PM
Welcome to the Future Angler Foundation!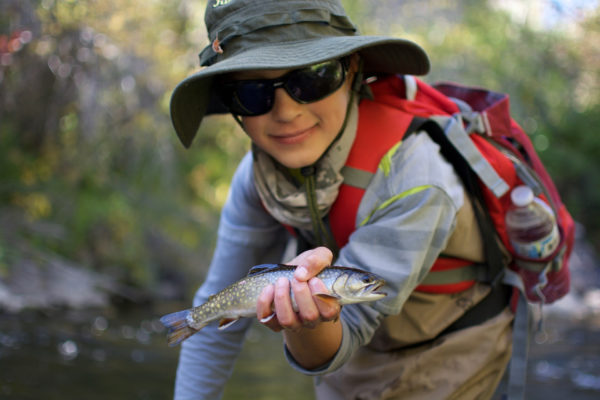 We are a 501(c)(3) non-profit organization dedicated to sharing the sport of fishing with new anglers of all ages. Through education, outreach, and a team of dedicated volunteers we reach over 20,000 new anglers in person annually, and impact over 5 million digitally through our Getting Families Fishing and Boating Initiative.
You've been added to our email list due to a recent donation, relationship with a current supporting organization, or attendance at one of our events. We wanted to take this opportunity to reach out an introduce ourselves!
While you can unsubscribe at any time, we hope that you will enjoy hearing about our latest events, learning helpful tips, and finding out more about how you can make an impact on the future of the sport.
Thank you for your continued support!
Pat Neu
FAF President
FAF By The Numbers
9+ Years of Service
800+ Events Supported
25,000+ Rods & Reels Donated
5,000,000+ New Anglers Reached

Our Recent Initiatives
In an effort to to inspire and empower kids to try fishing we created 36 half-hour Getting Families Fishing television shows and classroom education videos. They are distributed nationally on 124 channels in an Emmy-winning youth education series. All of this is projected to impact over 20 MILLION kids and their families over the next 5 years.
Learn More

Youth Education Events
With the hard work and dedication of our generous volunteers, we are able to host over 150 annual seminars at schools, fishing tournaments, and special events. New anglers are taught fishing skills, boating safety, and conservation messages. They are then provided with a rod and reel to try out what they've learned!
Latest Events
Support Our Mission
$10
Donate T-Shirt
$25
Donate
Rod & Reel
$50
Ship 50 Combos
$500
50 Angler Event
Make A Custom Donation