Hannah Barron To Join Huk At The Bassmaster Classic As Their Newest Brand Ambassador
Category: article
Feb 28th, 2022 by Keith Worrall
Modified Feb 28th, 2022 at 9:15 AM

Hannah Barron To Join Huk At The Bassmaster Classic As Their Newest Brand Ambassador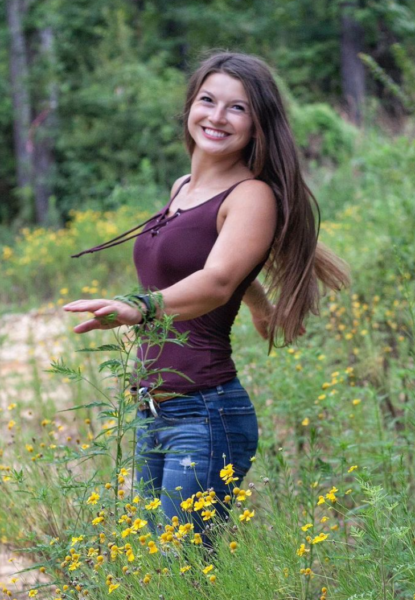 Charleston, SC (February 28, 2022) – Huk Gear, the nation's leading manufacturer of performance fishing apparel, announces Hannah Barron, "The Catfish Girl", will join Huk as their newest brand ambassador. Hannah will collaborate with Huk for various marketing and public relations activities, including retailer promotions, personal appearances, and digital and social media campaigns.
Hannah will be making her debut with Huk at the 52nd Bassmaster Classic in Greenville, South Carolina, March 4-6. She will be doing a meet and greet at the Huk booth on Saturday from 1-3 pm taking pictures with fans and talking about all things outdoors. Stop by the Huk booth #1007 and hang out with Hannah and the Huk pro team.
"Hannah is a natural fit for Huk. She embodies our culture and commitment for the outdoors, Hannah does not do things halfway, she is a serious outdoor woman and is fearless in pursuing her passion, we love that about her," said Chris Russell, Vice President of Marketing for Marolina. "We look forward to building a colorful and long-term partnership with Hannah. We know she is eager to share the Huk brand to her vast audiences through her wild adventures."
Hannah Barron is a social media powerhouse with over 4 million followers on her social platforms and single videos topping 50 million views to date. Hannah is best known for catfish noodling, but she is also an avid hunter. When she isn't noodling for catfish, she is hunting wild game, fishing new spots and bowfishing alongside her dad. Hannah is a true inspiration to many as she continues to do what she loves most while sharing it with others.
"Growing up, my dad always found time to teach me the traditions of hunting and fishing; from those earliest memories, my passion for the outdoors grew," said Barron. "I'm excited to be a part of the Huk crew, and I can't wait to share their quality products with a million of my closest friends."
Barron's passion as a sportswoman makes her a perfect fit for Huk, and Marolinas hunting brand, Nomad, as they work to bring the most innovative and authentic fishing gear to outdoor enthusiasts.