Rather Outdoors Continued Growth
Category: article
Nov 20th, 2020 by Keith Worrall
Modified Nov 20th, 2020 at 8:46 AM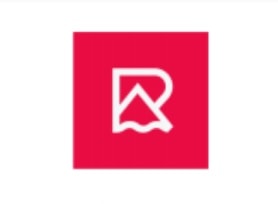 Rather Outdoors Continued Evolution
Lexington, S.C. – November 19, 2020 –
In alignment with the recent announcement regarding Lew's Holdings Corp transitioning to Rather Outdoors, CEO Ken Eubanks orchestrated additional changes within the organizations leadership structure in an effort to maximize Rathers ability to respond to recent consumer trends and capitalize on future opportunities within the fishing market as the organization continues to adapt to a global footprint.
"For the past few years, I have had the privilege of serving as CEO and President of North America, as we have seen our company grow and transition towards a global organization. Reflection of recent events combined with the steps required to make the transition of becoming an efficient and capable global organization have revealed to me that, in the best interest of our company, it is no longer ideal that I continue to serve in both capacities. Therefore, I have asked Rocky Kalsow to assume the role as President of North America and provide the North America business unit the leadership our team deserves," said Eubanks.
With the transition, Rocky Kalsow assumes responsibility for heading Brand/Product Development, Sales, Marketing and Operations for all North American initiatives. Kalsow is excited about the role and the opportunity to continue to strengthen the Rather Outdoors brands within the U.S. market. "Our brands and business are all about people. Be it the end user of our products who we strive to enhance their time on the water; the retailers who trust us as partners in the success of their business; or the passionate team at Rather Outdoors who love and live fishing and get up every day dedicated to what we stand for," he said. "I consider it a great honor to step into this role and I am humbled and excited to help lead us towards our goals."
In an effort to further address the organizations evolution, Jason McKee has taken on the role of VP Marketing North America, allowing industry veteran, David May to assume the newly created role of Chief Digital Marketing Officer (CDMO). Mays new role will allow him to address the consumer trend toward digital content and on-line shopping that has seen dramatic acceleration recently and develop a comprehensive global Digital strategy for Rather Outdoors.
"While I feel we have done a sufficient job in engaging our consumers on digital platforms to date, recent shifts in consumer activity brought to light the need to accelerate further evolution in our digital strategy and ecommerce capabilities," said Eubanks. "I am confident that David's experience and skill set will help us to reshape our company, ensuring that we are at the forefront of the digital transformation that is taking place." With the rapidly changing landscape in both domestic and global marketplaces, the leadership at Rather Outdoors remains focused on continually evaluating and ensuring the responsiveness of the organization to ensure that the Rather family of brands remains capable of meeting the needs and demands of fellow anglers and consumers.
About Rather Outdoors
Rather Outdoors is a global outdoors corporation uniting some of the most recognizable brands in the fishing space. With historic and iconic brands such as Lew's, Strike King, Fox, Matrix, Salmo and Fox Rage, Rather Outdoors provides a wide assortment of fishing products worldwide in an effort to enhance angler's success and the enjoyment of outdoor pursuits. To learn more about the Rather Outdoors brands, visit www.ratheroutdoors.com.