Rather acquires Zebco
Category: article
Feb 17th, 2021 by Keith Worrall
Modified Feb 17th, 2021 at 11:15 PM
Lexington, S.C.–February 17, 2021Rather Outdoors Acquires Zebco Rather Outdoors ("Rather"), a global leader in the fishing industry, is pleased to announce that it has acquired Zebco Brands ("Zebco"), the Tulsa, Oklahoma-based manufacturer of fishing rods, reels and accessories.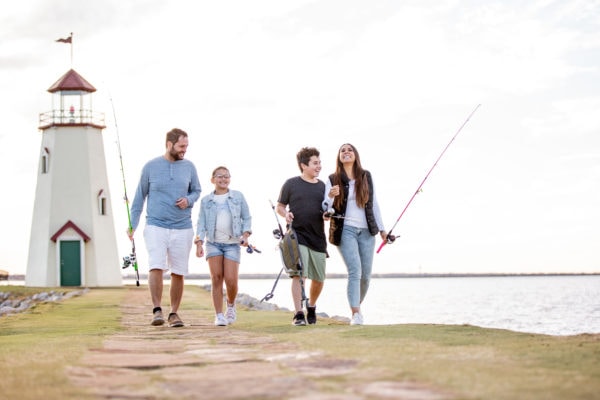 Zebco is a preeminent marketer of fishing tackle and outdoor gear.Operational since 1949, it is now one of the oldest companies in the Rather Outdoors portfolio of brands and is indisputably one of the most important names in the fishing industry.
Ken Eubanks, CEO of Rather, said "We are thrilled to welcome Zebco to the Rather family of brands.From a company perspective, this business represents robust growth potential for Rather Outdoors and enables us to continue building a complementary offering for our most important partner, our consumers in the fishing community."
The fishing equipment space has seen a consistent upward trajectory in consumer participation in the sport. In the past year alone, consumer interest has grown substantially, particularly in the segments of youth anglers and new anglers, areas where the Zebco brands have excelled. "This bold acquisition positions Rather Outdoors to take full advantage of the sport's growth and momentum," Eubanks said.
A key component of the Zebco acquisition is the strong Europe portfolio, which includes Telford, England based Preston Innovations ("Preston"), and Zebco Europe, located in Tostedt, Germany. Preston, a leading UK match fishing brand, has an established presence in coarse, carp and bait segments of the European market. Zebco Europe distributes the namesake Zebco brand, but also has a strong share of Europe's predator fishing with Quantum, which originally launched in theUnited States in 1984, and is well-established in the lexicon of American and European angling. Together, the acquisition of Zebco Brands solidifies Rather's goal of attaining a leading global position in the fishing tackle space.
Eubanks added, "What the Zebco acquisition means for our retail partners is of utmost importance to Rather. A strong partnership between Rather and our retailers is in this company's DNA. We believe this deal will enhance consumer engagement and provide retail customers witha full complement to our heritage brands."
Steve Smits, President and Chief Operating Officer of Zebco offered, "The team here at Zebco is proud of our past and the strong traditions of our brands.We believe that the leadership of Rather Outdoors remains committed to delivering the highest quality products to the loyal consumers of Zebco Brands."
About Rather Outdoors
Rather Outdoors is a global Outdoors corporation uniting some of the most recognizable names in the fishing space.With historic and iconic brands such as Lew's, Strike King, Salmo, and Fox, Rather Outdoors provides a wide assortment of fishing products worldwide in an effort to enhance anglers' success and the enjoyment of outdoor pursuits.To learn more about the Rather Outdoors brands, visit www.ratheroutdoors.com.