Fall Schooling Will Favor Redfish Cup Championship Field
Category: article
Nov 8th, 2021 by Keith Worrall
Modified Nov 8th, 2021 at 9:02 AM
Ten teams will be competing for a grand prize of $50,000 during the Yamaha Bassmaster Redfish Cup Championship presented by Skeeter in Port Aransas, Texas, Nov. 12-14, 2021.
Photo courtesy Port Aransas Tourism Bureau & Chamber of Commerce
November 4, 2021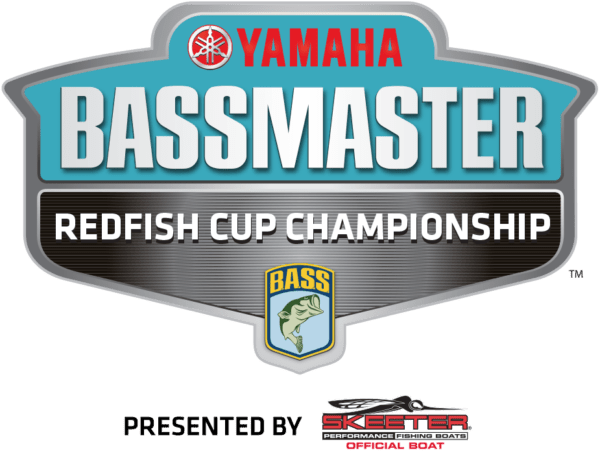 Fall Schooling Will Favor Redfish Cup Championship Field
PORT ARANSAS, Texas — Travis Land believes that playing the numbers game will be the most consistent strategy for anglers fishing the Yamaha Bassmaster Redfish Cup Championship presented by Skeeter, Nov. 12-14 at Port Aransas, Texas. Fortunately, the South Texas redfish tournament pro believes seasonal patterns will likely serve up an ideal scenario.
Competition hours are 6:45 a.m.-2.45 p.m. CT, with daily weigh-ins set for 3 p.m. at Fisherman's Wharf. Ten teams, six of which include B.A.S.S. tournament pros (Bassmaster Elite and Opens tours), will compete for the $50,000 top prize.
"We had the freeze (severe winter storms) back in February and I was concerned about the number of fish that would be in our area, but the time of year we'll be fishing this tournament is going to be a big plus for us," Land said. "The redfish will be schooling up this time of the year, and we'll be trying to find and target those larger schools of redfish in order to find the weight we need."
Juvenile redfish grow up in the protected inshore waters of bays and estuaries before heading offshore when they reach maturity at approximately 30 inches. Biologists have found that, while mature redfish typically gather in spawning groups near coastal inlets each fall, the larger juveniles — the ones nearing recruitment age — will also form fall schools in what may be explained as practice runs for upcoming transitions.
"That's what we'll be targeting; those redfish that are between 27 and 28 inches," Land said. "Those are the ones that will weigh the most."
The tournament format will allow each team to weigh two redfish between 20 and 28 inches. Seeking those "upper slot" fish — the ones closest to the maximum allowed length — anglers will target a variety of habitat features from the rock jetties guarding coastal inlets, to oyster reefs, shallow grass flats near deeper edges and mangrove shorelines.
Land, who will partner with former NFL player Nicky Savoie, said he believes competitive fish can be caught throughout the entirety of tournament waters — Port O'Connor south to South Bird Island Basin. Nodding to Florida's famous redfish tradition, he believes that anglers familiar with Sunshine State fisheries will find familiar scenarios in his home waters.
"I expect the Florida guys to do what they're comfortable with, which is drift the shallow-water flats with clean water near mangroves," Land said. "The majority of our mangroves were killed in the freeze, so it will look a little different to them, but I expect the Florida fishermen to do well in this tournament because Port Aransas sets up very similar to Florida-style fishing."
Bait selection will depend on multiple factors, including habitat, depth, wind strength and water clarity. Likely choices include lead-head jigs with swimming tails or synthetic shrimp, gold spoons, topwater plugs, heavy-duty spinnerbaits and cork rigs (a jig suspended below a rattling or popping cork).
With any of these options, tides are essential to the redfish game, both in terms of shallow access, as well as feeding intensity. As Land notes, reds typically eat best on a strong falling tide; however, the tournament days will bring a challenging scenario.
Essentially, with full and new moon cycles exerting the strongest "pull" on coastal waters, these respective weeks typically see greater water movement. Quarter moon cycles, like the waxing gibbous (first quarter on Nov. 11) stage befalling tournament days, see slower tides.
With smaller fluctuations between high and low tides, anglers will find less opportunity to reach into supershallow areas. Conversely, the extreme low tides that often isolate fish in deeper areas won't occur. Overall water movement will be weaker, but redfish still want to feed, so Land stresses strategic positioning.
"I think you'll have to focus on where you really want to be when that tide is moving the most," he said. "You'll want to be in your best spots that time of day when they are moving."
Doing so could reward a team with three days of upper-slot fish. Land predicts a winning three-day total of 48 pounds. Breaking down the math, that's two 8-pound fish a day. Definitely doable this time of year, but, as Land notes, it's going to come down to playing the numbers game.
"An upper-slot redfish (in this area) is going to weigh 8 to 9 pounds; a lower-slot redfish is going to weight 6 1/2 to 7 1/2," he said. "I think the team that falls on the right school of fish is going to win. You can fall on a school that's a bunch of 'overs' (redfish over the 28-inch limit), or you could fall on a school that's a mixed bag.
"I think the team that falls on the school with the most upper-slot fish and can catch fish all day will be the team that wins."
Fans can catch Bassmaster Redfish LIVE coverage all three days of the tournament as cameras capture all of the action. Bassmaster.com will stream live beginning at 7 a.m. CT on Nov. 12. FS1 will broadcast live Nov. 13 from 7-10 a.m. and Nov. 14 from 7-11 a.m. with continuing coverage available on Bassmaster.com.
The 2021 Yamaha Bassmaster Redfish Cup Championship presented by Skeeter is being hosted by the Port Aransas Tourism Bureau & Chamber of Commerce.
2021 Redfish Cup Championship Title Sponsor: Yamaha
2021 Redfish Cup Championship Presenting Sponsor: Skeeter
2021 Redfish Cup Championship Premier Sponsors: Humminbird, Minn Kota, Power-Pole
2021 Redfish Cup Championship Supporting Sponsor: Lithium Pros
About Skeeter Products, Inc.
Skeeter Products, Inc., a Yamaha boat company and leader of performance fishing boats, is proud to support America's fishing consumer since 1948. Skeeter is the recipient of 19 consecutive NMMA® C.S.I. Customer Satisfaction Index awards, and its boats are certified to meet strict U.S. Coast Guard, NMMA®, and American Boat & Yacht Council standards.
About Yamaha Marine
Yamaha Marine products are marketed throughout the United States and around the world. Yamaha Marine U.S. Business Unit, based in Kennesaw, Ga., supports its 2,400 U.S. dealers and boat builders with marketing, training and parts for Yamaha's full line of products and strives to be the industry leader in reliability, technology and customer service. Yamaha Marine is the only outboard brand to have earned NMMA®'s C.S.I. Customer Satisfaction Index award every year since its inception.
About B.A.S.S.
B.A.S.S., which encompasses the Bassmaster tournament leagues, events and media platforms, is the worldwide authority on bass fishing and keeper of the culture of the sport, providing cutting edge content on bass fishing whenever, wherever and however bass fishing fans want to use it. Headquartered in Birmingham, Ala., the 515,000-member organization's fully integrated media platforms include the industry's leading magazines (Bassmaster and B.A.S.S. Times), website (Bassmaster.com), TV show, radio show, social media programs and events. For more than 50 years, B.A.S.S. has been dedicated to access, conservation and youth fishing.
The Bassmaster Tournament Trail includes the most prestigious events at each level of competition, including the Bassmaster Elite Series, Basspro.com Bassmaster Opens Series, TNT Fireworks B.A.S.S. Nation Series, Carhartt Bassmaster College Series presented by Bass Pro Shops, Mossy Oak Fishing Bassmaster High School Series presented by Academy Sports + Outdoors, Bassmaster Team Championship, Bassmaster B.A.S.S. Nation Kayak Series powered by TourneyX and the ultimate celebration of competitive fishing, the Academy Sports + Outdoors Bassmaster Classic presented by Huk.