Lithium Pros® Introduces The M3110-S 12V Marine Starting Battery
Category: article
Oct 13th, 2022 by Keith Worrall
Modified Oct 13th, 2022 at 2:36 PM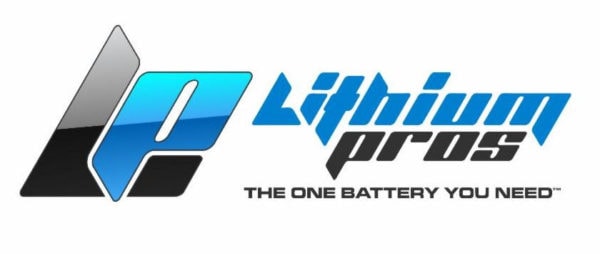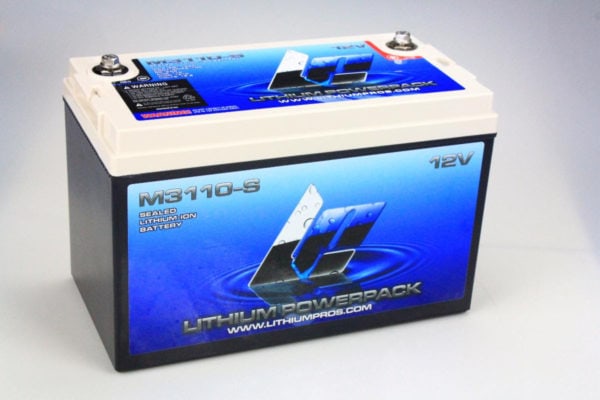 Knoxville, TN (October 13, 2022) – Finding the right battery for your fishing boat has long been an issue for on-the-water enthusiasts. Lightweight designs with durability, energy efficiency and high power are hard to come by in a starting battery. Lithium Pros® can package all of these qualities into a long-lasting marine starting battery that keeps you on the water all day.
Lithium Pros proudly introduces the M3110-S 12 Volt Marine Starting Battery, with the highest cranking power of any other battery in its class at 1500 Marine Crank Amps (eq). Powered by high-power lithium-iron phosphate (LiFePO4) chemistry, using lithium-ion cells tested to the UL1642 standard, the M3110-S 12V offers 110 amp hours and an incredible 260 minutes of reserve capacity, makes it the top choice for competitive anglers who refuse to compromise on reliability, battery life and power.
Since it holds a higher voltage at discharge, there's no longer a need to employ two 12V lead-acid batteries to keep your graphs from resetting when the engine cranks. The Lithium Pro M3110-S can supply enough power to start most conventional outboard engines and keep up to four different 12" graphs running simultaneously.
Safely IP67 sealed in lightweight housing, Lithium Pros batteries feature one of the most advanced internal battery management systems in the marine industry. Its fully-integrated digital management system ensures a long battery life and trouble-free service. This system checks for over-current, under-current, short-circuit, or over-temperature and, if detected, protects the battery from damage.
Weighing in at just 31 pounds, you will not find more crank power housed in a standard Group 31 case (13" L x 6.81" W x 8.43" T). In addition, the lithium-ion battery provides up to five times more cycle life with 80% Depth of Discharge, easily allowing over 2500 cycles. It also recharges five times faster than traditional lead-acid batteries, so that you can return to the water in less time. And, unlike conventional lead-acid batteries, lithium-ion batteries don't contain toxic materials or emit harmful gasses, making them a better choice for the environment.
The M3110-S can be used with any 3-stage 12V outboard battery charger set at 14.4V
charge and 13.6V float max with no desulfation mode. It is also fully compatible with
alternator systems including those used by Honda, Suzuki, Mercury, and Yamaha.
If you're looking for quality, dependability, long life and enough power to last all day on the water, look no further than Lithium Pros' M3110-S 12V 110Ah marine starter battery.
12V Marine Starting Battery Features
High-power lithium-iron phosphate
Lightweight design
Starts most conventional outboard engines
Keep up to 4 different 12" graphs running simultaneously
Advanced internal battery management system
Fully digital management system checks for over-current, under-current, short-circuits, or over-temperature
Doesn't emit harmful gasses
Contains no toxic materials
Can be used with any 3-stage 12V outboard battery charging system
12V Marine Starting Battery Specs
12V
110Ah
1500 Marine Crank Amps
260 minutes of reserve capacity
Housed in a standard Group 31 case (13" L x 6.81" W x 8.43" T)
31 lbs
5x more cycle life (2500 cycles)
80% Depth of Discharge