Lake Of The Woods MN Fishing Report
Category: fishing reports
May 17th, 2022 by Keith Worrall
Modified May 17th, 2022 at 11:53 AM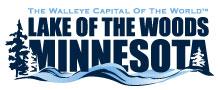 On the south end… A great 2022 MN Fishing Opener for most anglers. The walleyes and saugers are hungry and the bite is on! Good numbers of fish caught.
Lots of big fish amongst the eaters. Most anglers were vertically jigging in 6′ – 20′. Anchor up and jig over the side of the boat. A nice mix of sizes.
The water is a bit dirty on the east portion of the south shore due to runoff from the rivers. A bright jig with a minnow is the most productive.
Reports were also good from the west portion of the south shore. A bit cleaner water and equally good bite. Lots of big fish mixed in with eaters. Some anglers fishing on structure or on the edge of structure where available.
On the Rainy River… A lot of walleyes in the river as predicted, but the current is ripping and the water is a bit dirty. Those who found slack water often found fish. The norm was 6′ – 15′ with a bright jig and minnow.
Typical spots in the main channel were tough to fish due to high current. The fast moving water helped to congregate fish. Once you found them, there were normally good numbers.
Sturgeon fishing is closed until July 1st. July 1 – Sep 30 is a sturgeon keep season with one fish per calendar year 45″ – 50″ or over 75″.
Up at the NW Angle... A great jig bite up at the Angle for the opener. Most fish were caught in 6′ – 20′ adjacent shoreline structure, neckdown areas and on some shallow flats.
Again, a jig and minnow was by far the most common method vertically jigged below the boat. With cold water, a subtle presentation. Both fatheads and frozen shiners worked well.
Various ways to travel to the Angle.
1. Drive through Canada to the Angle (must be vaccinated, no covid test required)
2. LOW Passenger Service (charter boat service across the lake avoiding customs)
3. Lake Country Air.(fly from various Midwest locations to LOW and NW Angle)
4. Take your own boat. (Safety first, this is a 40 mile ride over big water)
A complete list of lodging, guide and charter boat trips at www.LakeoftheWoodsMN.com/Lodging.