Lake Of The Woods MN Fishing Report
Category: fishing reports
Aug 30th, 2021 by Keith Worrall
Modified Aug 30th, 2021 at 12:18 PM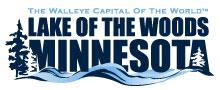 On the south end… Another really strong week of walleye fishing.
One of the main areas to fish is still deep mud. Basically 28 – 34 feet of water. Various schools of walleyes move around the basin relating to different kinds of forage.
Big walleyes eat a lot of everything but really key in on tullibees (ciscos) who live primarily in the basin. Other forage can be perch, perch minnows, emerald shiners, blood worms, crayfish, and the list goes on.
Various schools holding shallower, over rocks or sand, based on bait options in that area. Reefs are still holding fish, normally on the sides and base where rock meets the mud.
Drifting or trolling spinners with crawlers and trolling crankbaits are still very effective for catching walleyes this week.
As we approach mid to late September and October, the jig bite will fire back up!
On the Rainy River… Walleyes hanging out in some of the deeper holes throughout the river. Moving up and down the river, hitting numerous spots until you find which areas have walleyes is a good method for success.
Some anglers trolling crankbaits to cover water. Oftentimes, walleyes won't show up on electronics if they are laying in a depression in the river bottom. Only way to know is to fish the area.
Bass and pike are plentiful on structure, docks and weed edges. Hitting various "goto" spots up and down the river is a fun and normally productive day.
The sturgeon "keep" season continues through Sep. 30. Catch and release Oct 1 – April 23, 2022.
Up at the NW Angle…
Great fishing continues on both sides of the border. In U.S. waters, deep mud of Little Traverse Bay continues producing walleyes in 28 – 33 feet. Gold, white and orange spinners with a crawler is effective.
Underwater points, sunken islands and neck down areas with a bit of current in 18 – 27 feet holding fish. These areas are good areas to jig.
Pike and muskie anglers are still finding good fish on weedy points using jerkbaits and topwater.
Travel via vehicle through Canada to the Angle is open. Boating into Canadian waters is now open. Contact a NW Angle resort for details.
Charter boat transport and float planes are still available through the LOW Passenger Service and Lake Country Air.
A complete list of lodging and fishing packages around LOW, the NW Angle, Baudette and the Rainy River at www.LakeoftheWoodsMN.com/Lodging.