KastKing Fishing Tools Department Adds High-Caliber Fillet Knife Series
Category: article
Aug 13th, 2019 by Keith Worrall
Modified Aug 13th, 2019 at 10:48 AM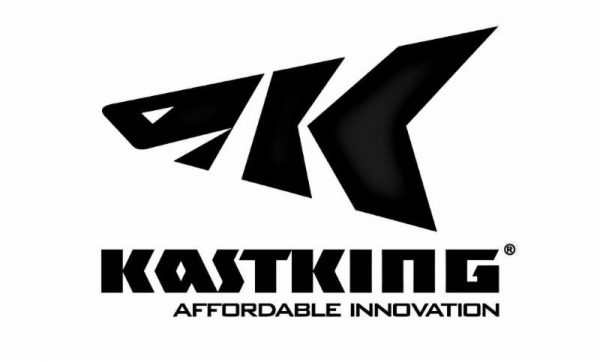 KastKing Fishing Tools Department Adds High-Caliber Fillet Knife Series
KastKing adds new assortment of professional level fishing knives at an affordable price to compete against the best in the market.
Garden City, Long Island NY) Fishing tackle manufacturer KastKing (www.kastking.com) announced from their Long Island, NY headquarters that they have produced a series of professional level fishing knives, the KastKing Spartacus Knife Series, that includes a 7" fillet knife, 9" fillet knife, 9" strong fillet knife and a 9" serrated fillet knife.
KastKing Spartacus professional level fish processing and food prep knives were designed for all fresh and saltwater fishing applications or for use as a kitchen knife or chef knife for filleting fish, boning meat or processing any food.

The KastKing Spartacus fish fillet knife series all have 8Cr14 Stainless-Steel blades. KastKing Spartacus fillet knife blades utilize 8cr14 steel due to its high carbon content for longer edge sharpness retention and a higher Chromium content to increase corrosion resistance.
KastKing took the corrosion resistance a step further by adding a Cerakote ceramic finish to the Spartacus knife blades. Cerakote is a high-temperature ceramic coating that can withstand temperatures to 2000 degrees F and provides unparalleled corrosion resistance. Cerakote is used as a protective coating on high-end firearms and in the automotive industry to ensure a long-lasting finish.

KastKing Spartacus Fillet knives have highly UV resistant Kraton G Polymer handles for performance and durability. Kraton G Polymer performs at all temperatures, provides slip-resistant grip during fish filleting and meat processing, and does not absorb odors. Spartacus knife handles are shaped to reduce hand fatigue during long filleting sessions.
"KastKing took another giant step in the fixed knife market," says Tom Gahan CMO at KastKing, "In addition to the fishing public, fishing professionals such as charter captains and professional fishing guides will love these knives. At the price we are able to offer them for, even more so. At ICAST industry professionals and the media were equally impressed with this exceptional fishing knife. We are going to have to create a new word for sharp. Spartacus fillet knives are beyond sharp."

"I've been using the standard orange handle series KastKing fillet knives since last year," says Nicole Cook a charter fishing industry professional aboard the Dixie II on Long Island.
"I can't wait for the new Spartacus pro level fillet knives! I have a bunch of porgy and sea bass trips coming up. I love the look of the handles on the Spartacus knives, especially when I'm filleting hundreds of porgies every day. And seriously, with the KastKing orange knives I've been using, I rarely ever need to sharpen them during a full days' worth of filleting. With other brand knives I need to stop after each bucket of 30 fish to sharpen my knife for the next batch.
"If KastKing knives performed that well in the past, I can't imagine how amazing the new Spartacus filleting knives will be. That waterproof sheath is a bonus."
KastKing Spartacus Fillet Knives range in price from $24.98 to $29.98 based on size and are available through Amazon.com.