Check out the Lund Impact XS!
Category: article
May 4th, 2022 by Keith Worrall
Modified May 4th, 2022 at 8:08 PM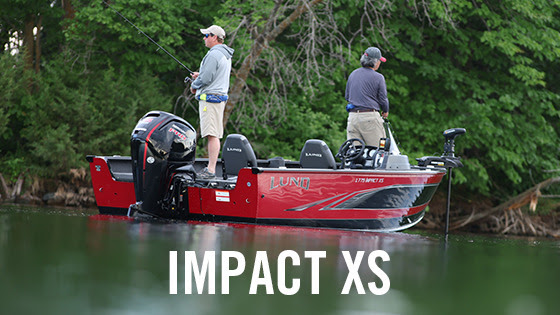 Whether you're looking for a boat that can fish all day or a family-friendly watersports option, look no further than the Lund Impact XS lineup. With four lengths ranging from 16-20-feet, available in single console or full windshield floor plans, and standard features like the ever-popular rear jump seats to comfortably fit more passengers, the Impact XS has the perfect boat to fit your needs!
Follow along as Lund Pro Staffer James Lindner takes us through his panfish 101 course for chasing panfish throughout the summer months!