Feeding Deer In The Winter Can Do Harm
Category: WhitetailFIRST
Dec 22nd, 2019 by Keith Worrall 746
Modified Dec 22nd, 2019 at 11:06 PM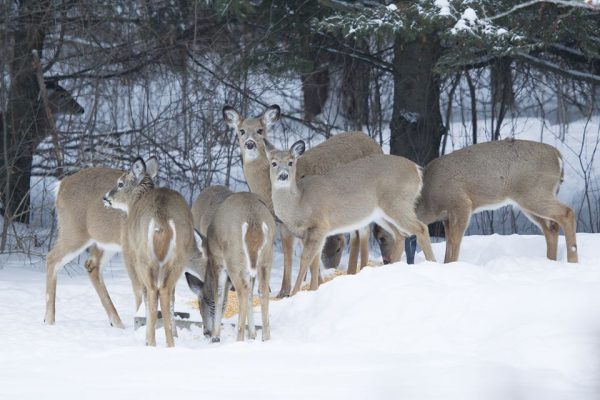 Wisconsin Department of Natural Resources
Deer are well-adapted to winter in Wisconsin, and feeding them can do more harm than good.
As it gets colder, a deer's metabolism adjusts to handle harsh winter conditions, making them well-equipped for frigid winter conditions without extra feeding. In fact, winter baiting and feeding may artificially increase and sustain deer populations beyond habitat capacity. Baiting and feeding can also alter deer behavior and increase the spread of diseases like CWD.
You can have feeders for birds and other small mammals, but the feeders must be within 50 yards of the home and placed at a height so that deer cannot access them.
As required by state law, counties within 10 miles of a recent CWD or tuberculosis positive result have bans on baiting deer for hunting or feeding for recreational purposes.
Check to see if baiting and feeding is allowed near you: https://dnr.wi.gov/topic/hunt/bait.html