WBSA Lake Erie Walleye Trail Tournament Results
Category: Tournament
May 18th, 2020 by Keith Worrall 26
Modified May 18th, 2020 at 2:27 PM
Congratulations Gary Gary A Zart and Nicholas Zart on winning the Vic's Sports Center contingency prize. Adding an extra 500$ to the pocket just for shopping at Vic's isn't bad at all!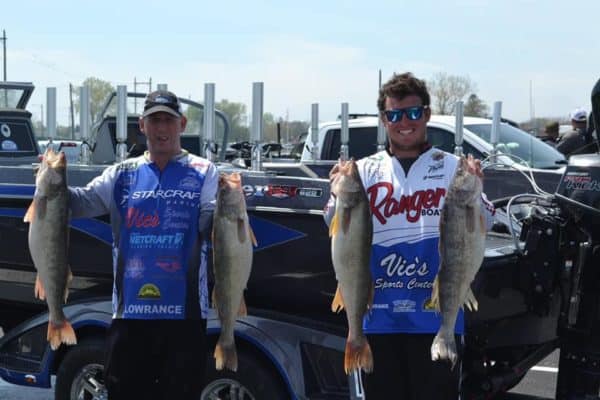 Smooth Moves Seats smooth move of the day recap! Congrats Lucas Gordon and G- Man
Lucas Gordon
Wow, what a day! I have to start with thanking a best friend and brother of mine Jason Fischer for carrying the torch and stepping up to carry on the LEWT circuit. Even in light of the craziness going on right now, he has never lost hope in being able to provide a top notch tournament series for us anglers. We all owe him a standing ovation! This was one wild day, my father and I were able to make some good decisions and had Lady Luck on our side to eek out a win over Gary A Zart and Nicholas Zart. They had a fantastic bag and really luck is the only thing that separated our bag. Gary and Nick are some of the absolute best on Lake Erie and just to be able to compete against them for a win is incredible. I also want to give a huge shoutout to Michael Mochan and Jack Mochan. They were right there too, and had all the winning bites they needed. I can't even being to tell you how awesome it is that the top 4 teams were all father/son combo's. It's easy to lose sight of why we fish and the memories we can make while out on the water. I hope today was a great reminder to all to share your time on our Great Lake with the ones you love and make memories that last a lifetime. I have to give a huge thanks to Ryan Yonkers, Cole Carlson, and Gary Pongracz. You guys have been an enormous help this week!!!!! Thank you all for the text messages and phone calls congratulating my pops and I!
Huron Ole' Pete Memorial Final Results