One-walleye bag limit on Mille Lacs will last three weeks
Category: fishing reports
Mar 13th, 2019 by Keith Worrall 322
Modified Mar 13th, 2019 at 2:39 PM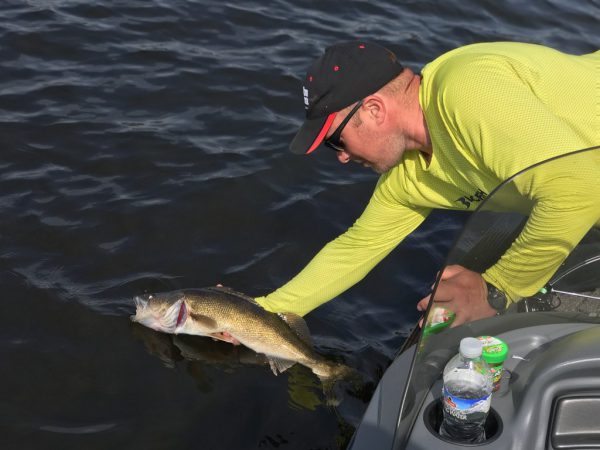 Mille Lacs walleye anglers will have a one-fish bag limit at the start of the open water season.
Mille Lacs anglers will be able to keep one walleye between 21 and 23 inches, or one walleye more than 28 inches, during the first three weeks of the open-water fishing season — a regulation that ends three years of periodic closures and catch-and-release limitations.
The renewal of a walleye bag limit on the iconic lake starts May 11, the state's traditional fishing opener. On that weekend, anglers on Mille Lacs also can revel in all-night fishing. But on May 13, and for the rest of the season, the Department of Natural Resources (DNR) will enforce a night closure at 10 p.m. consistent with recent years.
Read More: One-walleye bag limit on Mille Lacs will last three weeks
Walleye Harvest To Be Allowed On Mille Lacs Lake In May
See More From : Lakeland PBS