MWC Illinois River Final Weigh In: Nix and Cliffe With The Win
Category: Tournament
Oct 3rd, 2020 by Keith Worrall
Modified Oct 3rd, 2020 at 7:44 PM
Final weigh-in here on the Illinois River! Thanks so much for watching all season! Today we crown a winner here for the event AND 2020 Team of the Year!
Click Here For The Final Results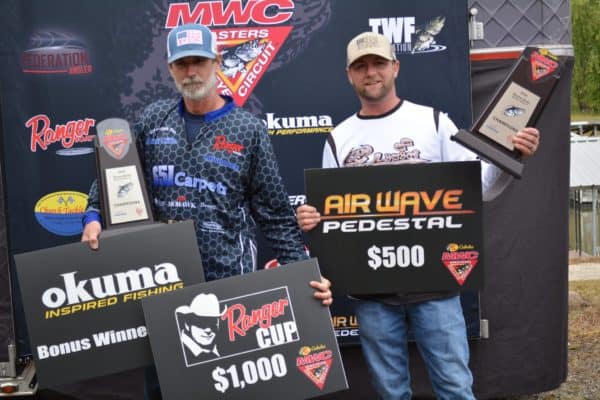 Adrian Cliffe and Brent Nix weighed 22.08 pounds of  Illinois River walleye in two days for the Win!
Robert Hausler and Chris Clemmons finished a strong second place with 21.01.
Jim Passo and Gordan Robetski take third with 20.08
Photos courtesy of the Masters Walleye Circuit