Lake of the Woods MN Fishing Report 4/10
Category: fishing tips
Apr 10th, 2023 by sworrall
Modified Apr 10th, 2023 at 1:44 PM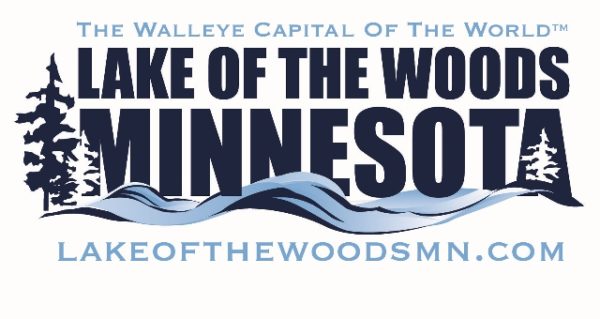 On the south end… Big Traverse Bay, the big basin of Lake of the Woods, is still ice covered.  Some ice anglers with snowmobiles are still getting out ice fishing.  Resorts and outfitters are no longer plowing or monitoring ice roads so experience, having others with you and exercising great caution is the name of the game this time of year.
Most ice anglers still getting out are targeting big pike.  A lot of big fish continue to be iced.  The vast majority of pike are returned to the water after a few pics.  The season for pike on LOW is year round.  Three pike can be kept per day, but all fish between 30 – 40 inches must be released.  Anglers are allowed one fish over 40 inches per day.
Those wanting to fish the open waters of the south shore will get their chance once the ice on the bays melts.  This is also the time when the big pike slide into the shallows to spawn.
Spring is a great time of the year to fish back bays which are perfect for smaller boats.  There is a very large population of big pike in Lake of the Woods and these bays will be full of them very soon.
On the Rainy River…   Open water spring fishing going strong on the Rainy River.  Most anglers are targeting walleyes and sturgeon.  Both species have been very cooperative.


There are now three boat ramps open between Baudette and Birchdale.  The Nelson Park boat ramp in Birchdale, Frontier boat ramp and Vidas boat ramp just east of Clementson are open to all boats.
Walleye anglers are primarily jigging with a plastic or with a minnow.  Bright colored jigs and larger plastics with a twister tail or paddle tail this time of year are effective.
Some anglers spot lock or anchor up and vertically jig.  Others pitch the jig out and drag it back slowly to the boat, letting the lure sweep in the current.
Slow trolling crankbaits is also effective.  Use a crankbait matching the depth fishing or use a three way rig and cover various depths.
Releasing fish in this ice cold, relatively shallow water, is very successful.  As responsible anglers, we ask everyone to plan ahead and take good care of the fish.  Have a camera, needle nose, etc ready to go.  Be quick on taking pics.  Handle fish with care and release quickly.
Four Mile Bay and the Rainy River is catch and release only for walleyes and saugers through April 14th.  The big lake is still open for harvesting walleyes and saugers through April 14th.  The MN Fishing Opener when the walleye season re-opens for both the lake and river is May 13th.
Sturgeon fishing is going very well.  Lots of sturgeon being caught.  Most anglers are targeting deeper holes in the stretch of river they are fishing.  Sturgeon often will lay in these holes, which enables them to use less energy vs fighting the current and provides a plethora of bait sweeping downstream.
The sturgeon harvest season runs from April 24th – May 7th and July 1 – Sept. 30.
The catch and release season runs May 8th – May 15th and Oct. 1 – April 23rd.
If you fish during the harvest season, purchase a sturgeon tag ahead of time for $5.  One sturgeon per calendar year 45 – 50 inches or over 75 inches may be kept per angler during the harvest season.  The sturgeon must be tagged immediately and registered within 48 hours.
Up at the NW Angle… Most ice fishing is finished for the year.  Locals with knowledge of ice conditions and the right equipment such as a good snowmobile are still getting out catching walleyes and pike.  Safety first.
Most are looking forward to the open water, which is starting to show itself in neck down areas between islands where there is current.  Mother Nature has some work to do, but normally will come through.  Things happen in a hurry.
To drive to the Angle, one must travel 40 miles through Canada and re-enter back into MN at the NW Angle.  Post COVID, things are back to normal for crossing the border.  For those looking to access the NW Angle this summer and avoiding customs, the Lake of the Woods Passenger (charter boat) Service transports you across the lake to your favorite Angle resort and keeps you in Minnesota.
A complete list of lodging, charter boat and guided fishing at www.LakeoftheWoodsMN.com/Lodging.