Lake of the Woods Fishing Report 6/6
Category: article
Jun 6th, 2023 by sworrall
Modified Jun 6th, 2023 at 1:08 PM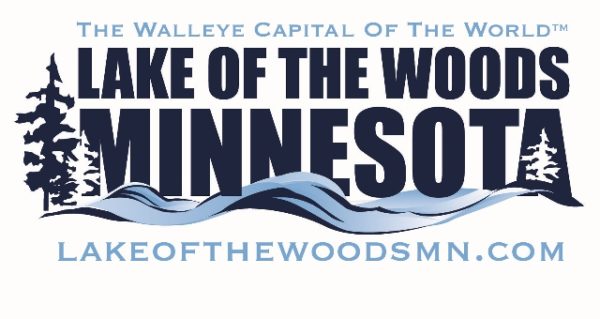 On the south end…  Lots of limits of nice eaters this week on Lake of the Woods.  Anglers are releasing plenty of fish in the protected slot of 19.5 – 28.0 inches, and catching a good number of trophy walleyes over 28 inches.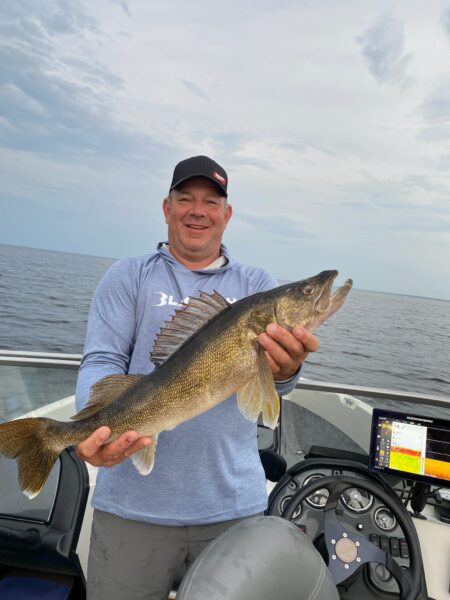 Water temps are 73 degrees.  This means crawler harnesses have really kicked in nicely this week.  Using a 2 or 3 hook harness with a crawler teamed up with a weight or bottom bouncer of about 2 ounces is a nice combination and will catch fish.
A tip when pulling spinners, keep just a couple of inches of crawler off of your back hook and pinch off the remainder.  The walleyes will still hit your spinner rig and you will hook more.
Some anglers are using a minnow on their spinner rig.  Others, especially when on structure, are still jigging with frozen emerald shiners.  Good reports on crankbaits as well, both along Pine Island and with lead core in deeper depths.
Walleyes are being caught around the lake with many still adjacent to shoreline structure, although with the warm weather, some fish will be transitioning to the big open mud flats of Big Traverse Bay.  Walleyes are being caught in anywhere from 7 – 25 feet.
Good pike reports.  Back bays and shoreline structure are holding good numbers of these aggressive feeders.
Some big 14+ inch perch showing up in walleye catches as well.
On the Rainy River…   Anglers fishing the river are finding small schools of eater walleyes in various locations.  Current breaks, holes and rocky areas are great areas to start.
Anchored up or slowly moving upstream with a jig and minnow is a go to technique.  To find fish or catch fish spread out on a flat or along a break, troll spinners / crawlers or crankbaits.
Smallmouth bass and pike showing up as they are in good numbers.  For bass, target feeder rivers, bridges, and areas with rocks.  For pike, weed beds, bays and feeder rivers to the Rainy River.
Up at the NW Angle…  Walleye fishing, both on the MN side and Ontario side of the border, has been super good.  Working shoreline structure such as underwater points, neck down areas, flats with moving water and edges of reefs will reward anglers with walleyes.
A jig and minnow continues to be the go to bait.  Much like the south end of the lake, spinners and crawlers are coming on strong and are a great way to present your offering to good numbers of fish.  Also great reports for those trolling or casting crankbaits catching nice walleyes of all sizes.
When fishing the NW Angle area, expect a variety of species.  Smallmouth bass are hanging out amongst rocky points and shorelines.  Pike are in bays and underwater points.
The muskie season opens June 17th.