Gearing up For The Walleye Opener
Category: article
Apr 25th, 2020 by Keith Worrall
Modified Apr 25th, 2020 at 10:40 AM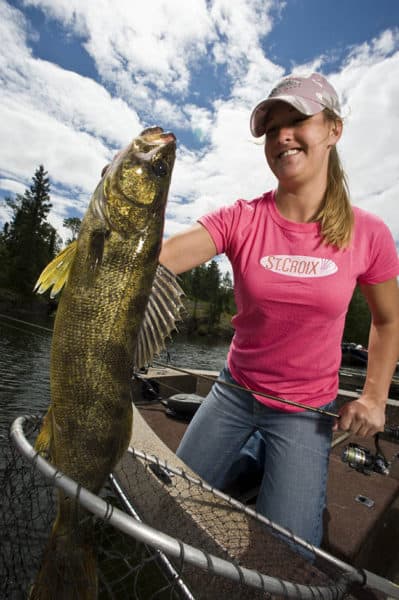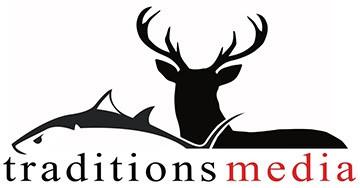 Gearing Up for the Opener (Part 2)
More timely fishing-tool recommendations for the 2020 walleye season
Minneapolis, MN (April 24, 2020) – Welcome to the second installment of our spring walleye guide, chock full of new and trending products that are sure to improve your game. And let's get right to it…
Defending Yourself
More walleye openers are plagued with cold fronts and punishing winds than tranquil bluebird skies. It's just like that, corroborated by your photos from openers past. But as well all know, tempests are not keeping you on shore, not on this hallowed weekend.
So, the obvious first line of defense is weatherproof outerwear. The remarkable Pro Tournament 3L Jacket is the result of feedback from GILL's distinguished team of pros and other trusted product testers across the globe – apparel designed and constructed to the most serious standards on the water. The 3-Layer jacket comes complete with kill cord attachment loops, adjustable Vortex® Hood System and reflective accents.
Another significant feature of the new Pro Tournament 3L Jacket is its revolutionary fabric design, guaranteed to keep anglers dry no matter what harsh conditions they face.
"We're introducing a new three-layer, all-in-one fabric system to sportfishing," says Matt Clark, Product Development Director, GILL. "The system features a durable outer face that can put up with abrasions, scuffs and being worn in some tough conditions. And water just beads and rolls off it…
"The inner layer features the waterproof, breathable technology; the barrier that stops water coming in from the outside, which is very important as it allows the fabric to breathe and transport moisture away from the skin. When you're out all day on the water, conditions can turn warm and humid, but it's still wet enough where you need a waterproof jacket. So, breathability makes all the difference."
All Purpose Hand Protection
Because early spring days on the water aren't always warm or kind to bare hands, a good pair of fishing gloves can be a Godsend. Fish Monkey's all-purpose Gripper Gloves are breathable and perfectly fitted to your hand to provide dexterity and sensitivity while you fish. But these versatile gloves also enhance your grip for doing common tasks like bait rigging, fish handling, boat maintenance and much more. Synthetic material offers quick-drying advantages, while latex rubber, wrinkle-finished palm and fingers yield a superior non-slip grip. Best part, these versatile fishing gloves cost less than $10 a pair, www.fishmonkeygloves.com.
Reel 'Em In
In Spring Walleyes Part 1, we touted the most advanced freshwater fishing rod on the market: St. Croix's Legend Xtreme. Well, you are going to need an equally as awesome spinning reel to strap on it, namely Daiwa's new Luvias LT spinning reel.
Daiwa's skilled product development team designed the Luvias LT spinning reel with top-of-the-line components, compounds, and features. For starters, the Luvias LT features a lightweight one-piece monocoque body made from Zaion®, which collectively offers abundant rigidity, even under the pressure of massive fish. Monocoque (/ˈmɒnəˌkɒk, -ˌkoʊk/) is a structural system used widely in military and boat building applications, whereby internal loads are supported through the external skin.
Zaion, a Daiwa exclusive, is a high-density carbon with anti-corrosion properties that is both lighter and as strong as most metals. Zaion's engineers set out to build a material that was as strong as metal but light as carbon.
Daiwa's proprietary Zaion compound is also used in the Luvias LT's Air Rotor and Air Bail system, too, winding line around the spool with silky precision. The reduced weight in the rotor section makes it infinitely easier to turn the handle, so walleye anglers can focus on the lure and technique, not cranking the handle.
The Luvias LT also features a Magsealed body line and roller, tough Digigear, and Advanced Tournament Drag (ATD). Designed and manufactured in Japan, every part of this reel is truly maximized to offer anglers the best spinning reel performance they have ever experienced.
Walleye Lifeline
The leading brand in freshwater and saltwater reels is making a mark in fishing lines, too. Daiwa's J-Braid x8 is a premium quality 8 carrier braid made of the finest materials from Japan. 8 Strands of tightly woven fibers makes for a perfectly round profile. The result is a much stronger, softer, and smoother line that is shockingly sensitive and casts a country mile.
The strength ensures that even the heftiest walleye makes it boatside, not to mention the occasional pike or muskie that swim the same waters. Its smoothness and softness enables mighty casting distances, which is necessary when walleyes are extra shallow and skittish. J-Braid x8's sensitivity transmits the slightest pick-up of a leech or nightcrawler on a live bait rig, as well as subtle nips of a jig that don't necessarily put an arc in the rod.
For walleyes, choose Daiwa's J-Braid x8 in 8-, 10- or 15-pound strengths, which are considerably narrower in diameter than their monofilament counterparts. Dark Green is recommended in most situations, as it camouflages into the waterscape. High-visibility Chartreuse is a great option in stained water and twilight conditions, or when you want a visual depiction of line tautness and fish taking up a bait. Chartreuse is especially effective for tracking how much line needs to be retrieved before setting the hook when your slip-bobber submerges. Regardless of color, consider tying in an 18- to 24-inch fluorocarbon leader for extra stealth.
Leader-ing You to the Fish
As fortune would have it, Daiwa also masterminds exceptional leader material. J-Fluoro Leader is composed of true 100% fluorocarbon material manufactured using the finest raw materials available. Made in Japan by the most precise line extruders in the world, the consistency of J- Fluoro is impeccable. The ozone clear line is nearly invisible in the water and freakishly sensitive, yet abrasion resistant and tough. A convenient spool band makes the leader material easy to dispense too, as the elastic controls the tag end on the leader spool. The compact spool holds more yardage for similarly priced brands and is simple to store. Weights of 8-, 10- and 15-pound are ideal for walleye fishing.
360-Degree Perspective
Two decades ago, Hobie revolutionized kayak fishing with the invention of the original MirageDrive. The radical engineering feat was met with worldwide acclaim and leg-propulsion became the new standard for kayak fishing locomotion, even in Walleyedom.
Hobie knew improving on its revolutionary MirageDrive would not be easy, but they weren't deterred. Six years in the making, Hobie recently introduced its most significant innovation to date in the form of an astonishing 360-degree rotating pedal drive—an all new paradigm in kayak fishing boat control.
Put simply, the remarkable new Hobie MirageDrive 360 propulsion system is a 360-degree rotating pedal drive that allows anglers to easily maneuver their 2020 Mirage Pro Angler 360 Series fishing kayak in every direction—backwards, forward, sideways, diagonally—or even effortlessly spin on its own axis. Upping the ante with all-new Kick-Up Fins, which automatically retract upon impact, the new MirageDrive 360 delivers precision boat control and close-quarter maneuverability that is unrivaled by any other human-powered watercraft.
This degree of kayak control allows the walleye angler perfect positioning for every cast, not to mention absolute control for trolling, which is becoming a mainstay for kayak anglers worldwide, and a premium mode for long-lining stickbaits.
True innovation in tackle storage has been sleepy for a while. Hooks sticking to your tackle trays? A sarcastic "wow." Reboot of compartment sizes? Yawn. Severely overpriced boxes that you can drive over. Not for most budgets. Well, the flatlining in inventiveness was resuscitated when Plano introduced EDGE.
Over two years in the making, each EDGE feature is part of a well-thought-out system that keeps water out, prevents rust and organizes like no other tackle box ever has. And with 10 boxes in the EDGE series, offering both general purpose and specialized storage that all fit into the current Plano sizing system, there are more than ample options.
On the interior, the EDGE's exclusive Rustrictor™ coating, Dri-Loc™ seal and one-handed latch design makes simple work of keeping your tackle dry, rust-free, and easily accessible. Thoughtful interior design solves the frustration of jigs comingling with treble hooks and swivels, too. New adjustable, pre-cut dividers offer 100% customization, keeping contents immobile and with improved airflow, while Water Wick™ dividers absorb moisture and an EZ Label™ system allows you to easily mark the contents.
For walleyes, we recommend a box each for terminal tackle and hooks, jigs and hardbody baits.
Table Prep
In the final assessment, success on the Opener is judged by harvest, eater-sized walleyes in the livewell. Head to the fillet shack, brandish your blade, and get busy filleting. But don't let cleaning fish be the worst episode of the weekend by trying to maximize meat with a dime-store knife.
Case Knives wants the cleaning to be as successful as the catching. To that end, Case offers the 6-inch, fixed-blade Fillet Knife with Ballistic Nylon Sheath. The blade is intended for surgical filleting, as well as serving as an all-purpose utility knife. Constructed with Case Tru-Sharp™ high-carbon stainless steel, the blade holds an edge longer than conventional steel. It also offers extraordinary blade strength and corrosion resistance. This durable fixed-blade knife incorporates an easy grip handle with a lanyard hole. A black ballistic nylon sheath is included to keep the knife protected.