Devils Lake Shoreline Fishing Underway
Category: fishing reports
Apr 24th, 2019 by sworrall
Modified Apr 24th, 2019 at 12:03 PM
Happening Now – Devils Lake Shoreline Fishing Underway
DEVILS LAKE, N.D. – April 24, 2019 – Open water today means the Devils Lake, North Dakota winter is in the rearview mirror. With a year-round walleye, pike, perch and white bass season, anglers welcome the late April and early May period.
Walleyes and pike first show up in current areas under and near bridges. The lake has many such shoreline fishing areas where fish are now being caught. John Bouvette, Lake Country Guide Service (701-230-2280) has been out every day, and the first two walleyes he landed were quickly released. They were five and eight pound females.
Guide Ross Sensiba, Rush Valley Guide Service (701-740-3868), noted that the fishing activity has increased each day, "Aggressive some days," he said, especially with the flow picking up steam.
Fishing tactics reported by both experts are basic. Jigs and plastic are their go-to presentations. Bouvette prefers 1/8 to 1/4 ounce jigs (heavier as current picks up) with white or yellow Mister Twister curly tails. He also uses Walleye Assassin tails. Sensiba tosses Northland Mimic Minnows or jigs with white or purple paddle-tail plastics.
The guides feel the normal spring is slightly behind schedule, which means fishing will improve through April into early May. The current areas under bridges include:
Six Mile Bay bridge on Hwy 19;
The Mauve Coulee bridge further west on Hwy 19;
The Channel A bridge on Hwy 2;
Church's Ferry bridge, also on Hwy 2;
Hwy 20 bridge;
Hwy 57 bridge;
Woods Rutten bridge south of rest area (east of Devils Lake);
Garske Coolee bridge on Hwy 17, north of Devils Lake;
Old Hwy 281 bridge;
Ramsey County 4 bridge;
And others.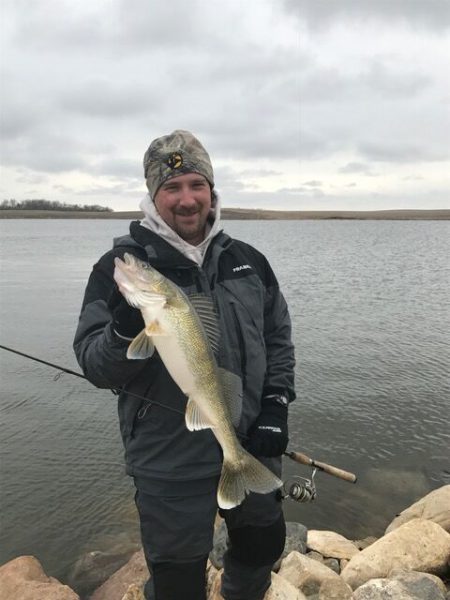 As current flows increase and temperatures warm, anglers find walleyes and pike all along the shorelines on both sides of these bridge areas. Devils Lake has approximately 26 miles of shoreline fishing "spots." These areas produce early and all season long. One such open water area is the lengthy rip rap roadway leading to Graham's Island State Park.
Devils Lake community leaders have consistently recognized outdoor recreation as a vital activity for all. With the financial support from local, state and federal groups, Devils Lake has three ADA-compliant fishing piers which will accommodate handicapped anglers by early May (still mostly "iced-in"). Located on Channel A, the 8 x 36 foot pier is eight miles west of town on Highway 2 to 75th Ave NE. Turn north for a mile. At 54th St. NE, turn east for two miles. Channel A is open for business now.
The two 8 x 40 ADA-compliant piers are at East Ditch Rec Area and Henegar Landing. To East Ditch, turn on Elks Dr. just east of Walmart for one-quarter mile. Take the first left towards the pump station and dike. A playground is also located here. The Henegar Landing pier is one mile west on Highway 19 to Walleye Dr. Take Walleye Dr. one mile to pier.
The northern pike population is something to behold. Fish exceeding 20 pounds come to net every season. Early season pike seem to eat everything, and Sensiba said shallow running crankbaits (with a wire leader) are very effective. "Pike up to 34 inches represent the lion's share of the lake's pike," said Todd Caspers, area biologist. He also reported that last year's test netting showed walleye numbers slightly above the average, at 22.2 fish per net.
Main lake ice is pulling back from shore, and open four to 10 feet, with Mother Nature dictating when it fully retreats. In the meantime, bridge and shoreline anglers are enjoying fun, family and fishing on Devils Lake.
The Devils Lake Tourism Department has a new website and is updated weekly with fishing reports, guide services catering to outdoorsmen and women, water conditions, fish-cleaning stations, tournaments, area motels and resorts, businesses, community activities, upcoming events, dining, casino, and much more. You can find it at https://devilslakend.com. Talk to a Devils Lake Tourism or Chamber representative at 1-800-233-8048.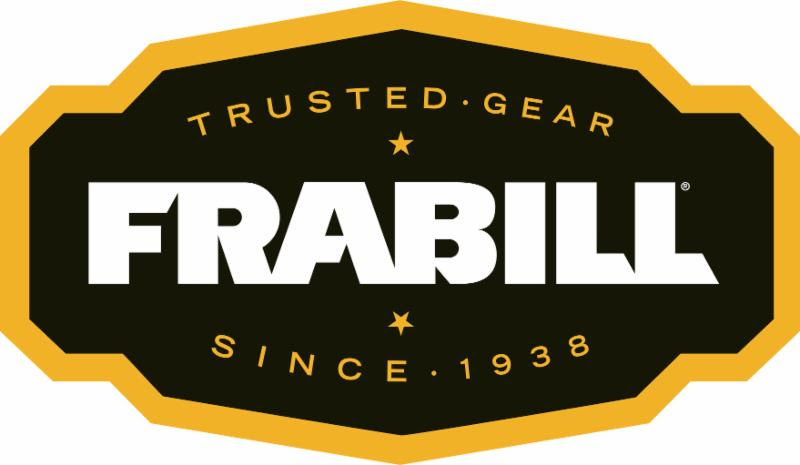 About Devils Lake, North Dakota
Devils Lake is a natural lake that has grown from about 40,000 acres to nearly 160,000 acres in the past three decades. Devils Lake offers a year-round open fishing season for perch, walleyes, northern pike and white bass. Resorts and guide services cater to outdoorsmen and women. In North Dakota, 25 percent of out-of-state fishing licenses are sold in Devils Lake.