Lake of the Woods Tourism Fishing Report 6/20
Jun 20th, 2023 by sworrall
Modified Jun 20th, 2023 at 9:36 AM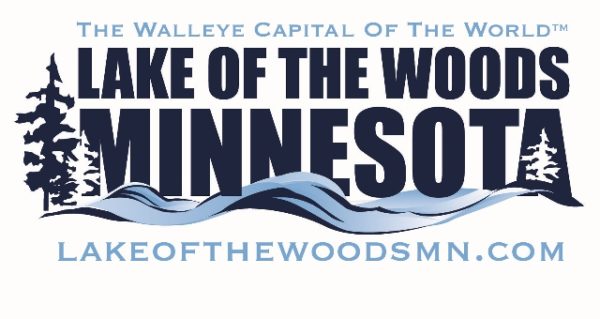 On the south end…  Summer fishing on Lake of the Woods is in full swing and the lake is producing.  A nice size mix of walleyes with lots of eaters, slots and trophy fish in the mix.
Various techniques are catching walleyes.  Crawler harnesses are working very well.  A two hook snelled spinner with a crawler and 1 -2 ounce inline sinker or bottom bouncer drifted or trolled at around 1 mph will catch walleyes.
A tip for crawler harnesses…  Hook the front part which is the dark part of the crawler on the front hook.  Straighten the crawler and hook with the second hook.  Have about 2 – 3 inches off of the back hook.  If it's too long, pinch off the long tail.
Jigging with a minnow, and sometimes a leech, is still catching walleyes.  Anchoring up and vertical jigging amongst fish is effective.
If you are struggling to catch fish, trolling crankbaits is a great way to find fish.  This technique puts your lure in front of a lot of fish and triggers reaction bites.
Most walleyes are being caught in 20 – 28 feet.  Some nice walleye bites also taking place in 8 – 15 feet, usually when forage is present.  Fish being caught at various locations across the south shore and up north by Garden Island.
Nice pike are being caught by walleye anglers.  Those actually targeting pike are working bays and shoreline structure.
On the Rainy River…   River anglers are catching walleyes in many of the traditional walleye haunts such as current breaks, holes and rocky areas.
A jig and minnow in areas with structure or a current break is a good strategy.  To find fish spread out on a flat or along a break, troll crankbaits or spinners / crawlers.  Walleyes are the target, but these techniques catch a variety of species.
Lots of smallmouth bass in the river.  Target feeder rivers, bridges, and areas with rocks.  For pike, weed beds, bays and feeder rivers to the Rainy River.
The sturgeon season opens again July 1st.
Up at the NW Angle…  Walleye fishing is excellent on both sides of the border.  Most are jigging with a minnow or plastic on underwater points, neck down areas, flats with moving water and edges of reefs.
Crawler harnesses are working great for walleyes.  In rocky areas, use a bottom bouncer and keep it just off of the bottom to avoid snags.
Smallmouth bass are in good numbers along shoreline structure.  Pike can be found in bays and targeting points.
The muskie season opened June 17th.  Good numbers of big fish caught and released.