Up North Beerfest Weekend June 7th
Category: destinations
Apr 29th, 2019 by Keith Worrall 1086
Modified Apr 29th, 2019 at 7:59 PM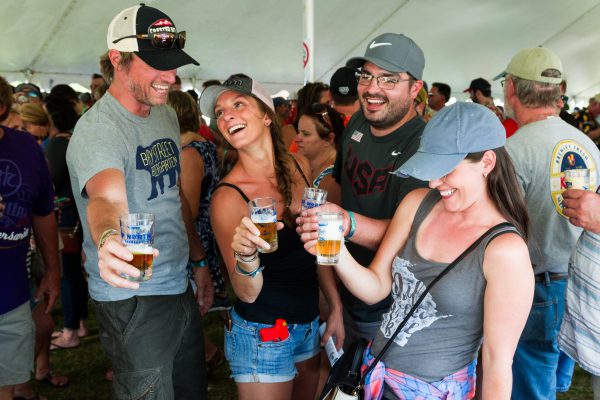 Eagle River, WI Chamber Of Commerce | ‎Up North Beerfest Weekend
Details
—Up North Beerfest—
On Saturday afternoon, June 8th from 2pm to 6pm is the renowned Up North Beerfest where more than 30 breweries showcase just under 150 different beers for all to sample and enjoy. Sampling glasses, a beer guide booklet, and live entertainment will be available for all who attend. Food will be available for purchase from the Rotary Club of Eagle River.
See all the breweries here: https://eagleriver.org/featured/up-north-beerfest/#TapTab.
—"NEW" Premier Beer Night —
We will kick off Up North Beerfest with a NEW event called Premier Beer Night – a more eloquent tasting of handcrafted beers on Friday evening, June 7th from 6pm to 8pm. This is a special tasting of specialty beers presented by 10 of the more than 30 Up North Beerfest Breweries. (They will showcase beers that will not be served at the event on Saturday.) We will literally be rolling out the red carpet for this evening – there will be live entertainment, tasty hors d'oeuvres and special sampling glasses for the showcased samplings for all to enjoy.